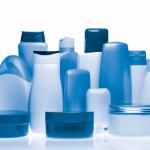 Sometimes, the best thing a product label can do is stay out of sight. If your company produces goods that have a unique color or texture, you may want to minimize the noticeable impact of your custom-printed labels, so the item can speak for itself.
In this case, you can get the best of both worlds — full label coverage and perfect visibility — by investing in custom labels made out of clear BOPP material. These labels allow you to print the same logos and information used on conventional labels, while also letting the product underneath show through.
Designing Clear Labels Customers Will Love
Custom clear label design should be a priority if you know your product looks good on its own. For instance, bright-hued beverages in clear bottles are great candidates for clear labels. So are items where the bottle or jar itself is an interesting or compelling color that will stand out on a store shelf.
Clear labels are different from small die-cut labels because they allow you to spread out this information across the label, rather than clustering it in one part of the package. You can produce an item with your brand name and logo near the top of the container and quantity information at the bottom, with the product itself visible in between.
By using white ink, custom label printing companies can create clear BOPP labels that include full-color imagery and text. This includes all the details you're required to include on product labels, such as identification statements and quantity.
In these cases, the product creates the background for your text and imagery. This means you should consider what looks good with that hue when creating the label design. The contents of your label should have an appealing contrast with the color that's showing through the clear BOPP material.
Some of the most prominent label design strategies work well with transparent labels. For example, you can easily create a minimalist label design hinging on one base shade. Text or your logo can appear as small accents on a large canvas created by the color of the product or container underneath. This type of design attracts attention with its simplicity and draws shoppers' eyes to your intended location.
You can also go with an ornate design focused on imagery. Since clear BOPP materials are as versatile and resilient as standard white BOPP, you can fill the labels with complex graphic elements and let the packaging underneath only show through in limited amounts and specific areas. This style allows you to take advantage of the fact that a custom clear label covers more space than a die-cut label.
Making a Mark with Clear Stickers
Product labels aren't the only kind of printed promotional item you can make from clear BOPP material. Adhesive stickers are another option. These could be applied to products, too. Alternatively, you can opt for decals that go on store windows, or stickers your customers can take with them, promoting your brand wherever they go.
Clear stickers are a better option than die-cut stickers in cases when you want to print a design with a large amount of negative space in it. For instance, this approach works very well if you're creating a text-only logo that will show the color of the surface it's stuck onto. This also applies to complex logos in shapes other than basic rectangles or ovals.
As with clear labels, the key to acquiring useful clear stickers is to focus on the quality of the materials used. You should look for stickers made from tough, resilient clear BOPP materials and suitable adhesives, whether you need a temporary or permanent adhesive option.
Creating High-Quality Clear Labels
Working with an experienced label printing partner is the most direct way to print clear labels that meet your standards and look good on your products. For over 20 years, Lightning Labels has acted as a key partner for companies of all kinds, offering a high-quality clear BOPP material that can carry text, logos and imagery of all kinds.
Whether you need a few sheet labels for employees to apply by hand or a large number of roll labels for machine application, Lightning Labels can meet your brand's needs. The all-digital label printers enable both flexible order sizes and fast turnaround times, ensuring your company is never inconvenienced when purchasing clear labels or clear stickers.
Transparent labels are another marketing tool for your business to choose when creating a custom label and packaging strategy. When deciding whether to use these labels, die-cut labels or any other kind of specialized packaging, you can consult with Lightning Labels' design services team. From the beginning of the label creation process through to reordering, Lighting Labels can be your ideal partner to print clear labels.
Request a free quote today, and see what these labels can accomplish for your brand.