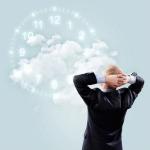 Small business leadership often comes down to one person's decisions. If you're the company founder, that one person is you. Dealing with the many responsibilities on your plate is challenging, and it may feel there aren't enough hours in the day to accomplish all the vital tasks piling up. Fortunately, there are a few common-sense time management strategies to get you though this common predicament. The following are a few of these valuable small business organization tips, ones you can put into action almost immediately.
1. Don't Be Afraid to Delegate
The Small Business Administration's recommended approach to time optimization involves breaking work down into five-day chunks, parceling important tasks out by day and ordering them by importance. Once the whole week is laid out in this visual way, company owners can determine which of these tasks are candidates for reassignment to other employees.
It's important not to rely on your first instinct when determining what roles to take on yourself and which to give away. The SBA offered a reminder that founders and CEOs often assume they are the sole person who can handle a large portion of their work, even when that's not necessarily true. Learning to trust in the strengths of employees may be the decision that saves you from overworking yourself.
2. Move Through Tasks Thematically
Completing an effective workday is about more than just ordering concepts from most to least important. According to Business Know-How contributor Elizabeth Fels, executives gain time back when they group their duties by subject matter. Focusing on just paperwork-based work for a while, then moving on to in-person meetings, then taking on human resources ideas and so on can create a simplified approach that works better than running back and forth.
Basing a day's schedule directly on the priority level of each task can cause you to change your mindset every few hours, or move constantly between locations. This is where work clusters provide a real advantage, ensuring you can adopt one focus, get the work done and then proceed to the next concept.
3. Work with Trusted Third Parties
Companies such as Lightning Labels provide value for business owners because they offer essential services and expertise, taking items off of the agenda and granting assurance that the tasks will be completed with a high degree of effectiveness and professionalism.
In the case of Lightning Labels, organizations receive custom stickers and labels quickly, in quantities that make sense for their present needs. Label printing can be complex and costly when handled in-house, so taking on a partner simply makes sense.
Request your FREE instant quote today.