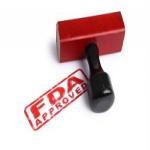 Products made from hemp that contain CBD exist within a unique market niche. There is little information provided by the Food and Drug Administration about how these items should be packaged and labeled. This lack of specificity, however, doesn't mean companies should be careless or negligent when determining the appearance of their CBD products.
CBD Labels That Comply
Law firm McAllister Garfield, which specializes in cannabis related industries, recently noted that while there is little to no information about what to put on hemp labels, the FDA does at least have a list of elements that aren't allowed. Companies should refrain from attributing health benefits to their CBD products, or claim to provide cures to medical conditions. The law firm noted it has seen the FDA send warning letters to CBD manufacturers that were making such assertions.
There is still no hard-and-fast definition of CBD or hemp in use at the FDA, but staying away from health claims is a good way to stay on the right side of the law when making products in these categories. New Hope Network asserted that the line between food and nutritional supplement will determine what kind of general FDA labeling laws apply. Generally, gels, sprays and capsules are considered supplements, as are foods and drinks that are consumed all at once. Nutrition and supplement facts labels have their own unique traits, and companies should make sure they're using the right one.
Getting the Specifics Right
Supplements need to have information on which parts of the hemp plant are present, according to New Hope Network. The extract or oil amount should be parceled out by serving. Cannabidiol can also be delineated by serving. When the item is food instead of a supplement, the classic nutrition facts panel applies.
New Hope Network added that some of the simplest parts of CBD product labels are the easiest to get wrong. Companies have to ensure they've listed the net weight of non-capsule products, or the accurate number of capsules in a package. They also have to clearly tell what type of supplement the product is in plain language. Claims made about the amount of CBD per serving on the front of a package must match the ingredients panel on the back.
When companies need to produce high-quality hemp product labels, they can turn to experts in the field such as Lightning Labels. With long years of experience working with makers of CBD derivatives and other cannabis-based items, such third-party partners help businesses combine necessary compliance features with compelling visual elements.
Request your FREE instant quote today.