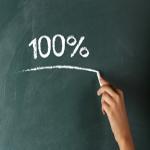 Choosing Your Messaging Carefully
When it comes to labeling your food and beverage products, making claims about their content is a delicate matter. The motivation behind promoting nutritional value is clear: Consumers today are interested in eating healthy, and the right suggestion might win them over. However, you'll have to be ready to back your claims up. When companies overstep what they're allowed to promote, they tend to end up in legal trouble. Which particular words are regulated for use in packaging tends to change over time - this, too, is something you'll have to keep an eye on.
Below are a few examples of what can happen when a company makes a claim that doesn't convince consumers. These stories show the value of getting onto solid footing with your promises of nutritional value.
The Battle Over '100%'
What does it mean to be 100 percent Parmesan cheese? This strange question is at the center of a current legal case covered by Law360. The source pointed out that food production giant Kraft is a defendant in this case, along with Target, Safeway and more. Grated Parmesan cheese is the item in question. The arguments in the case are based on what exactly that percentage entails when it's on a label. The plaintiffs state that it's a false promise to contain no other ingredients. The defense has countered that it means 100 percent grated and 100 Parmesan, with no other varieties of cheese.
As the case continues, the FDA has made its presence felt, if only indirectly. Defense attorneys say the agency previously approved the product's use of cellulose, but the plaintiffs believe the previous standard is not relevant to the current case. They claim the FDA approval is just based on the process behind aging the cheese, rather than its labeling in the final form. The case is ongoing, so it's unclear where it is going.
What Can 'Skim Milk' Be?
The Associated Press noted another labeling-based case, this time based on the use of the words "skim milk." A small creamery in Florida was forced to defend its use of the term against the Florida Department of Agriculture. The news provider noted that a new federal appeals court ruling has sided with the dairy rather than the government agency, overturning a previous case. The crux of the issue is whether milk without added Vitamin A, can be called "skim."
The AP explained that the creamery, which focuses on natural products without additives, didn't want to augment the milk with the vitamin. It also found the state agency's demand - that it calls its product "imitation" skim milk - unacceptable. It's easy to see that such a suggestion could seriously undercut the authority of a brand targeting consumers who like natural items. The Department of Agriculture's case revolved around the legal meaning of skim milk as a product augmented to the nutritional value of whole milk, in defiance of the dictionary definition of "skim milk," which is just milk separated from cream.
Choosing Your Claims Carefully
What kinds of promises do you want to make about your products? Seeing reports on cases such as the above should act as ample warning to study precedent and stay away from suggestions that could land your brand in trouble. Once you've decided on safe and accurate descriptions for your products, it's time to print up visually arresting labels.
Working with a provider such as Lightning Labels can give your product packaging the fidelity it needs to stand out on the shelves, with the text and imagery describing your products presented clearly. Shoppers will be interested in what you have to say, so once you've made your decision, you should find a capable partner to print up your promises on compelling custom food labels.
Request your FREE instant quote today.