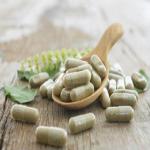 Do your health and wellness products fall into the category of nutraceuticals? And if they do, what does this mean from a labeling perspective? You need to understand the regulatory picture around nutraceutical labels before you can get into the "fun part," which is creating a design that will catch potential customers' eyes.
If you're launching a new product into the exciting nutraceuticals industry or are engaging in a rebranding effort, it pays to think about your product label strategy. Both compliance matters and flashy graphic design have a role to play, and the end result should be a truly compelling nutraceutical label that sums up your product and company.
Nutraceutical Labels vs. Other Health Product Labels: What's the Difference?
At the outset of the nutraceutical boom, over two decades ago now, a scholarly article in Pharmaceutical Journal set out to define these health and wellness products. Some nutraceuticals are easily slotted into existing types — herbal remedies, vitamin varieties, amino acids — but others are newer and harder to define.
In short, a nutraceutical is a dietary supplement with intended medicinal properties. Rather than being a food in and of itself, the nutraceutical is something that is ingested but not a major source of nutrition. While the market for these dietary supplement products emerged with relatively little regulation, the Food and Drug Administration now keeps an eye on their manufacture and sale, so to enter the nutraceutical market, you have to be ready to comply.
Compliance Rules for Nutraceutical Labels
The laws around nutraceutical labels receive periodic updates, so it's always worth checking to make sure you're in compliance. At their most general level, FDA regulations guiding supplement labeling require makers to list five statements. These are:
The identity and name of the supplement
The net quantity of the product
Nutrition labeling, as for a food
An ingredient list
The name and address of the manufacturer, packer or distributor
There are also rules about what not to include on custom labels — namely, health claims the FDA hasn't approved. Including legally mandated information should always be the first step in designing your product labels. Being fined for noncompliance can undermine your efforts to launch a thriving nutraceutical business in a single step.
Top Considerations for Nutraceutical Product Labels and Packaging
Once you've ensured your labels include all required elements, you have to think about creating a compelling visual identity for your nutraceutical product. If you need more room, you can choose extended content labels that fold out to provide more information. Without making unapproved claims or disallowed statements, you should promote what your items do and give shoppers a sense of what your brand values are.
A high-quality supplement label can create a unified impression through several elements. Imagery is key, but so are the label material and finish. If your brand presents a wholesome, natural image, you can opt for paper labels that are rough to the touch. For a sleek, modern look, it pays to pair no-frills graphic design with gloss or matte textures on your custom nutraceutical labels.
Lightning Labels is the ideal label printer partner for your nutraceutical product label journey. Our all-digital custom label printing processes can deliver the exact look and feel to make your supplements catch shoppers' eyes.
Request your FREE instant quote today.