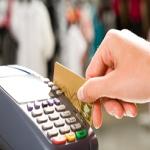 Store Chain's Product Stickers Come Under Consumer Scrutiny
Retailers commonly categorize children's toys as meant for boys or girls through product stickers. One retail chain in the United Kingdom has removed the designation altogether from its toys after customers voiced concern about gender stereotyping. According to The Guardian, Boots has stopped marketing science toys as "for boys" after a mother told the toy manufacturer about the gendered signs.
Megan Peel, author and mother of a young girl, told the news source that she emailed Ian Blatchford, director of the Science Museum, about the gender-based labeling in an attempt to dissuade the company from allowing Boots to market its products to only boys.
The Science Museum promptly asked Boots to withdraw the gender classifications for the toys to appeal to both boys and girls.
Retailer Removes Custom Product Labels After Customer Feedback The news source reports that Boots reacted to the criticism by eliminating the custom product labels and saying the company only designated the toys by gender, age and type to assist customers in finding what they were looking for. Boots apologized for any unintended stereotyping.