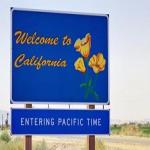 California's Proposition 65 has been one of the major determinants of warning label content over the past few years. Now companies have until August 30, 2018, to respond to the latest changes to the rule.
To comply with the law and experience minimal disruption, you should join forces with a responsive and quick-acting packaging partner such as Lightning Labels for your Prop 65 Warning Label needs.
What's Changing?
The latest update to Prop 65 consists of "safe harbor" provisions, specifying what companies have to do to stay compliant. According to law firm Greenberg Glusker Fields Claman & Machtinger LLC, the Prop 65 warning labels that go on individual products can be "short form" and not list the exact chemicals causing the announcement. Longer-form signage or electronic disclosures must be more specific. If you sell items in an online store, there are requirements around showing warning text to customers as they click to buy.
Buchalter added that the latest Prop 65 updates even include stipulations about font and formatting of warnings: You must print the word WARNING in bold caps, the caution text must be no smaller than other informational text, to a minimum of 6-point, and the labels need an exclamation point image. The state has even specified the colors your labels must include: The warning icon has to be yellow, unless there's no yellow anywhere else in the label. In that case, it can be black and white.
How Can Lightning Labels Help?
Making these substantive changes quickly is hard - unless you have a responsive labeling partner in your corner. Lightning Labels uses all-digital printing, so your Prop 65 labels will be ready quickly. Digital printing methods also enable more flexibility regarding print run size. Since there are no plates to manufacture, it's possible to order a small number of Prop 65 stickers at a reasonable price. Though time is running short, your company can be ready in time.
Request your FREE instant quote today.