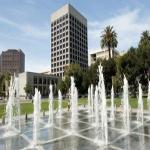 With legalization efforts pushing ahead in multiple states, the medical and recreational cannabis industries have never experienced greater potential for growth. Getting involved in these fields is exciting, with even greater progress and acceptance on the horizon. The NCIA Cannabis Business Summit and Expo, held July 25-27 in San Jose, CA, is a place to meet with leading figures in the industry and envision the future of cannabis in the U.S.
Get Involved with the Industry
The 2018 Cannabis Business Summit is occurring at the right time and place to capture the industry's excitement. California's recent legalization of recreational cannabis sales is a big step for a state that has long been at the forefront of medical growing and usage. The bustling convention, organized by the National Cannabis Industry Association, will host over 7,500 attendees in a 120,000 square foot exhibition hall. More than 150 industry experts will give talks and presentations outlining the present and future of the business.
The convention will begin with workshops and tours on July 25. Then, on the 26 and 27 of July, the exhibit floor will be open for business. This is where industry participants can meet in an unstructured setting and set up partnerships that will lead companies through the next few critical years. Lightning Labels will be at this year's cannabis expo to promote the benefits that can come from good labeling practices.
Discover High-Quality Cannabis Labeling
In its early days, packaging in the recreational cannabis market was simply about complying with laws, creating plain-looking wrappers that disclosed important information and did little else.
With expansion has come increased competition. Today, producers have to develop bold and eye-catching branding while not abandoning legal compliance. Partners such as Lightning Labels can help deliver this combination of shelf appeal and regulatory requirements. Visitors to the NCIA expo can see examples of compelling cannabis labels in person.
Request your FREE instant quote today.