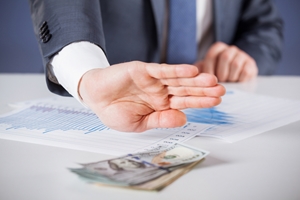 Legislation Denies Bill That Would Block Efforts of Mandatory Labeling Advocates
The ongoing battle between the food industry and regulation agencies about the mandatory labeling of products containing genetically modified organisms, or GMOs, has dominated headlines over the past year.
Those who are in favor of the policy argue that consumers deserve more transparent labeling practices and that the regulation should be a national standard. Those against it, comprising mainly food manufacturers, say that it should be voluntary and, at the very least, a decision made by individual states. The latter have also made claims that being required to disclose the use of GMOs on a packaged product could mislead shoppers into thinking a certain item is unsafe when it isn't.
The latest update on the label controversy came on Wednesday from the United States Senate, Reuters reported. The legislative branch rejected a bill that, if ratified, would have negated the efforts of anti-labeling groups. According to the source, the bill was introduced by Rep. Kansas Senator Pat Roberts and would have needed 60 votes to advance. But those in favor and those against were nearly evenly distributed, with 49 voting yes and 48 no.
Companies against the mandatory GMO labeling law are running out of time. Last year, Vermont announced it would begin requiring the use of this label on food products starting July 1, 2016, which is quickly approaching.
Reuters noted that Roberts indicated the denial of this bill is not deterring his efforts and that he said he "remain[s] at the ready to work on a solution."
Continued Debate for Food Product Packaging Solution
Although Vermont could very well soon be the first state to enforce this kind of labeling law, others have taken similar initiatives. According to the source, both Maine and Connecticut have passed bills and others are pending across 31 states.
Science Mag revealed that Roberts seems to believe that these labeling requirements, if mandated, would be done so based on inaccurate and irrelevant information and that the proposed laws could cause severe damage to the food industry as well as its supply.
In addition, the source added, if the bill was passed, food companies would have been given more time to push the initiative for a SmartLabel system, something a handful of major brands have already supported.
The purpose behind this approach to labeling, which some believe is a happy-medium compromise, would not require businesses to disclose whether or not GMOs were used in the product if they didn't want to. Instead, packaging would come with a quick response code that, when scanned, would bring shoppers to the brand's website where they could read more details and information about the ingredients used.