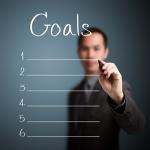 Time to Reflect and Move Forward
Your company is likely winding down operations for 2016, and plans for 2017 are probably at least being pondered, if not solidified. This means it's a great time to add new tactics that will make the coming year especially fruitful for your business. There are so many approaches to try that it can be intimidating to think about, but launching a new product is perhaps the most reliable way to strike a positive new tone. Releasing an updated or all-new offering promises attention and gives you a chance to get ahead of the competition - just make sure the promotional materials surrounding your innovation are up to the task.
Drawing the Eye
A new product should be decked out in appropriate packaging, to let audiences know just what it is, why it's important and that they haven't seen it before. Custom labels that fit in with the strategy your brand has used thus far, but take that imagery in a new direction, can help a newly released item fulfill the dual role of exciting new feature and part of an established grouping. You can even employ custom stickers on your other products so shoppers know about the new launch even when they're buying their old favorites.
A new product unveiling may also serve as a great chance to refresh the look of your whole line. A bold new color scheme or design aesthetic could elevate your brand relative to competitors or catapult the products into a new market. If you think your offerings should be marketed as luxury items, or should tap into the unfolding craze for handmade, craft items, the new year could be a good time to shift branding accordingly. You can execute such a line-wide change whether you have a new product to promote or not, as such a dramatic shift makes old items look new again.
Promotion All Over Town
You don't have to limit your branding and promotional muscle to your packages. A wave of bumper stickers or window decals for your customers can spread your message far and wide. Make these stickers attractive enough and shoppers will have no problems attaching them to their cars, computers and other flat-surfaced objects. If you have a new item in the works for 2017, make sure it's properly represented on these stickers. To get true value for your money, all your stickers should be tough enough to survive for months or years, so your message won't fade from view.
Time to Order
The brief respite at the end of the year is a great time to order the labels and stickers that will make your new campaigns pop visually. Lightning Labels stands ready to fulfill your requests in days, rather than weeks or months, no matter how many or few items you order. By working with Lightning Labels, you gain a partner equipped with digital technology that can realize high-quality designs on a variety of tough and versatile materials. With such an ally in your corner, your 2017 branding efforts will begin on a great note.