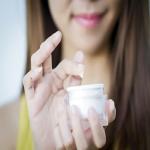 FDA Warning: Provide Proof of Label Claims or Remove Them
If you sell your own line of products, you already know how important creating quality, custom labels is. The item's packaging should be a lot of things - attractive, unique, appealing, informative, etc. But, above all else, you need to make sure your labels are honest. And that is one of the many policies the U.S. Food and Drug Administration is responsible for enforcing.
This week, the agency issued a warning to Reviva Labs regarding the labeling on eight of its products, NBC News reported, which is just one step it has taken in its broader effort to implement stricter regulation of cosmetics. The FDA typically doesn't govern beauty or makeup items, but will intervene when the product makes a promise that is of a medical nature. Some examples of this include:
Regenerating collagen
Firming or plumping skin
Making age spots less noticeable
Brightening skin tone
Eliminating bruises, spider veins or rosacea
Reducing oil or acne on skin
According to the news source, the FDA warned Reviva that it must pick one of two options: change the cosmetic bottle labels so they no longer make any of the above claims or provide sufficient evidence that supports them. Put simply, the organization argued that if the brand's products are actually capable of changing the texture and appearance of a person's skin using "special new peptides and additional ingredients," then these chemicals need to formally registered and approved as a new drug.
"We are in the process of changing our [website] copy and eliminating all claims to which the FDA refers," Reviva President Stephen Strassler said in an email to NBC.
Cosmetic Bottle Labeling: Guidance and Tips As the FDA explains on its website, registering cosmetic products and formulations is voluntary (though many sellers choose to because consumers likely won't trust an item that isn't regulated by the agency). However, registration is mandatory if the product is or contains a drug. In that case, it must adhere to certain requirements.
The agency also adds that although it is legal to manufacture your own cosmetic and beauty products at home, it is your responsibility to ensure that it is done so in an unadulterated environment, meaning color additives are not misused there's no possibility that it could be contaminated with filth, the packaging does not pose a safety hazard, etc.
Also, under the Federal Food, Drug and Cosmetic Act, the FDA does not permit the selling of cosmetic products that have been misbranded. Items that fall under this category include ones that contain incorrect or misleading labels or that have not added the necessary information required by this act.
When designing and printing cosmetic bottle labels, it is highly recommended that you clearly state whether or not the product has been tested for safety, all ingredients and the place in which it was manufactured.
Even if you are a small-business owner and doubt your products would ever warrant an investigation from the FDA, it is wise to stay on the safe side and cover your bases by adhering to industry standards and regulations.