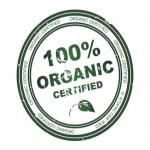 From the beginning of legalization for adult-use recreational cannabis, there has been a focus on the presence or absence of pesticides and other potential contaminants in companies' products. This has mirrored the goals of the general organic movement as it applies to food, beverages and other items. The key difference is that since cannabis legalization has been carried out on a gradual, state-by-state basis without federal oversight, there is no way as yet to create a nationwide organic standard.
With that said, recent months have seen industry groups rally around a few standards designed to bring organic or organic-equivalent approval to cannabis products. Keeping a close eye on these developments, applying to the programs and making sure to adjust your brand's own cannabis labels in line with them can help boost your brand's appeal with customers. Shoppers who want to make sure the marijuana products they're ingesting are made of raw ingredients from trustworthy sources may have more confidence in your items when they see the seal of approval on the packaging.
Standards in Development Now
The following are two of the emerging efforts to create a labeling standard for cannabis products that meet organic benchmarks. Bringing your brand in line with these requirements and applying for the resulting label can positively affect your company's reputation. After all, one of the major selling points of officially licensed and sold recreational cannabis is that the items come from known, trusted sources. An organic-equivalent label is a way to make the supply chain clear to curious buyers.
The CCC Realizes a Long-Held Goal
The Cannabis Certification Council has spent years focused on reassuring customers about the contents of marijuana products. With the recent announcement of an organic program, it's taking major steps toward creating an industry-wide standard people can look to for quick verification of how items were grown. As Forbes contributor Kate Shapiro reported, one of the two bodies that merged to form the CCC was called the Organic Cannabis Association since its founding in 2015. The idea of organic cannabis has been a long time coming.
The new Organically Grown standard will come from the CCC rather than the U.S. Department of Agriculture. However, the USDA and the cannabis industry are drawing ever closer to one another, with the recognition of legal hemp growing in the 2018 Farm Bill serving as a catalyst. According to Shapiro, the USDA Organic certification, the most prominent type of approval for American produce, can now apply to hemp grown under closely monitored conditions. CCC officials have stated that this is a positive development, as the commission's general mission is to promote safety and transparency among buyers of cannabis products.
Since the USDA Organic seal only applies to produce overseen by the USDA, it affects hemp but not necessarily the cannabis goods derived from the same plants. The words "Organically Grown" heavily imply that organic standards have been met, but the CCC is not affiliated with the USDA, and its seal will be different from the USDA Organic mark.
The CCC stated in its official roadmap of the Organically Grown standard that following the comment period, which ends in August, the final requirements for growers will be published in October 2020. Those regulations will apply to multiple forms of cannabis production, whether growers use indoor spaces, greenhouses or outdoor fields to cultivate their plants.
According to the CCC, producers that follow the requirements based on general organic restrictions across other types of agriculture will be eligible to put a unique Organically Grown seal on their packages. This mark is designed to fulfill the same role as general organic labels, letting buyers know quickly whether the products in their hands have been grown to meet specific requirements. Affixing this seal to your brand's custom cannabis labels may help you win over health-conscious customers who buy organic produce of other kinds. It's therefore worth watching the progress of the CCC as the comment period ends and the finalized rules become clear.
CDFA Pushes Its Own Standard
While the CCC's labeling project is notable for its industry-wide scope and use of the term "organic," it is not the only labeling system aiming to inform customers of the contents of cannabis items. The California Department of Food and Agriculture has recently ended the comment period on its own initiative, called the OCal Program. While OCal standards have clearly been influenced by organic requirements, the state is not explicitly allowing growers to label their items organic. Similarly to the way the CCC uses "Organically Grown" as its descriptor, the CDFA's current proposal is for a set of "comparable-to-organic cannabis standards."
As with the OG seal proposed by the CCC, the OCal program will come with its own logo, which can be applied to the cannabis labels of products that meet the standards laid out by the CDFA. The state already has a proposed design for this mark, which will include a cannabis leaf image inside the letter O in OCal. The seal will be eligible for printing in either orange and green or grayscale, and will only be available to growers that have proven to state officials they can cultivate their crops in line with nationally accepted organic standards.
Despite the fact that companies will be called on to use organic growing techniques, the labels will be for "comparable-to-organic cannabis." The CDFA states that it does not have the authority of the USDA on its side, so it will not use that body's seal and descriptors. The split between federal and state authorities on this matter is clear. The state of California does recognize cannabis growers and wants them to have a seal that acknowledges their use of organic techniques. On the federal level, the law does not allow these producers to become part of the National Organic Program. Rather than waiting for an end to the impasse, California is moving ahead with its standard.
Proximity Between Organic Growing and Cannabis Cultivation
While neither of the two programs to create cannabis labeling systems can certify you to use organic cannabis labels in the USDA-approved sense of the term, the regulations applied to growers will be very familiar. This is especially clear in the case of the California program. On its informational page for cannabis companies interested in becoming part of the initial OCal launch, CDFA has included links to official USDA growing tips and guidelines to help farmers cultivate their crops in ways that meet organic standards.
This demonstrates the ways in which organic farming has resonated with the consuming public. People have come to know that when an item has been grown in an organic way, farmers have not used chemicals such as pesticides, which helps health-conscious buyers make quick decisions in stores. Introducing this dynamic to cannabis outlets can add an extra level of clarity to customers' decision-making processes. If your brand can meet these requirements, you may find organic marijuana certification labels are a quick way to help shoppers make up their minds.
Organic Equivalency's Role in Cannabis Labeling Requirements
As an approved producer of marijuana products, you may already be eligible for seals that serve as cannabis-industry equivalents of custom certified organic labels. Though licensing processes differ by state, the strictness of production rules ensure that you've already put effort into creating products that are wholesome and free of contaminants. You can capitalize on this effort by taking any additional steps required to qualify for new standards and seals as they go into use.
Adding such an official mark to your custom cannabis labels could prove to be a useful selling point, as many states' product packaging mandates require cannabis packaging to be relatively plain. Laws designed to ensure adult-use marijuana packages don't appeal to underage buyers can leave producers looking for ways to make their goods stand out. If you are unable to use tactics from other industries — such as flashy imagery on labels — you can compensate by being the brand that has won organic-equivalent certification and has the seal to prove it.
Labeling Obligations Beyond Organic Equivalency
The other required pieces of your cannabis labels will depend on your state of operation, and keeping up with these local laws is very important for maintaining your license to operate. These are the elements which must already be in place before you can consider applying for optional certifications such as organic-equivalent labels.
Track-and-trace systems are some of the most common types of existing health and safety requirements across states that have regulated adult-use cannabis economies. These programs may require the use of scannable barcodes or QR codes that reveal more information about a product's origin, and they can call for identification and visibility down to the batch level. The California program, for example, was recently updated to bring greater clarity to the management of immature plants in a batch.
Other types of requirements may apply to cannabis labels. These can include clear statements of which companies are involved with the production or packaging of the product, as well as warnings about the potential effects of consumption. Lists of ingredients should be clear. Properties such as THC and CBD content may prove essential to secure approval for your cannabis labels, alongside more standard descriptions of an item's size and weight.
Label Quality as a Selling Point
Operating in the cannabis sector means being bound by so many regulations that your first instinct may be to disregard the printing and material quality of your labels — after all, with heavy restrictions on what you can print, does the success of the print job matter? In truth, your decision to work on packaging aspects that go beyond imagery and text may prove especially important due to the regulation-bound nature of the cannabis field. When all products are mandated to have plain designs and similar descriptive information, brands that make the effort to use strong materials and sharp printing methods may stand out.
Lightning Labels can be a trusted partner for your cannabis business — we have partnered with firms in the sector since the beginnings of medical legalization, helping these organizations create compliant and visually appealing packaging to keep them competitive within this fast-growing sector. No matter which state's regulations you are designing your labels around, and which optional features you choose to apply to your packaging, Lightning Labels can help you realize your goals.
With all-digital printing methods and a helpful customer service philosophy, Lightning Labels delivers fast turnaround times and flexible order sizes. No matter how small or large your cannabis business is, we can provide the exact amount of certified organic cannabis labels you need, when you need them, in a variety of materials and finishes. When it's time to proudly display your brand's organic-equivalent status, there's no better way to do it than with a fresh batch of custom labels.
Request your FREE instant quote today.