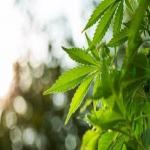 Products incorporating cannabidiol (CBD) are hot right now. As a result, the market for these goods is heating up: A wave of new providers has entered the arena and recent federal legislation changes have made it easier for growers to produce the hemp plants CBD is derived from in a compliant manner. The question then becomes: How are you going to set your items apart and succeed in this space? Meeting demand with a product is not enough on its own. Your offerings have to distinguish themselves from competitors' versions.
There are a few elements that go into high-quality CBD labels. These considerations start with the ever-evolving question of legally compliant design, and also include your choice of imagery and materials. The Food and Drug Administration's position on how to safely release CBD products is constantly shifting, along with customer demands and design trends, so CBD label creation requires focus and attention.
How Do You Make Your CBD Labels Legally Compliant?
Compliance is a must, because all other traits of your CBD or hemp extract labels are irrelevant if your brand incurs penalties for violating regulations. Therefore, your design discussions must begin with a look at the FDA regulations, whether your CBD products take the form of oil, gummies or other extracts, you have to think carefully about what information to include on the packaging.
CBD products fall into a unique place, legally speaking. The FDA takes responsibility for the regulation of the items, but is still in the fact-finding stage regarding permanent, overarching rules. The 2018 Farm Bill which decriminalized the production and marketing of non-hallucinogenic cannabis extracts reaffirmed the FDA's authority, and the agency has only given its official stamp of approval to a single prescription medication using cannabis-derived compounds.
The FDA's present guidance for legally selling CBD goods includes a note that the items should not be labeled as medicine, as only the one drug has been approved. Furthermore, CBD extracts can't be sold as dietary supplements. The FDA excludes all CBD items, and THC ones as well, from its definition of supplements. CBD-infused foods cannot be produced for interstate commerce.
The FDA sums up the kinds of CBD items it has taken action against as goods purporting to help with serious diseases. They may have also been marketed as supplements or involved the addition of CBD to food. Law firm Harris Bricken's cannabis law blog sums up the things that CBD labels should include: identity of the item, net weight, list of ingredients and the manufacturer, packer or distributor's name and address.
Furthermore, you should check to see if your home state has special rules around CBD products. Harris Bricken notes that some locations require the use of bar codes or QR codes to provide extra information, while Colorado demands disclaimer text that the FDA has not approved the goods. California's Proposition 65, the state's unique law requiring companies to identify potential carcinogens in their products, is also set to expand to cannabis extracts. Buchalter senior counsel Anne Marie Ellis, writing for Bloomberg Law, suggested that these Cannabis Prop 65 Changes in 2021 will likely compel CBD-makers to put Prop 65 warnings on their labels.
What Is the Key to Eye-Catching CBD Labels?
Once you have drawn up a list of requirements for your labels based on the regulations and stipulations for your home state, it's time to get to the fun part of label design - creating a visually impressive and eye-catching brand identity that will convince customers to give your brand a try. For compliance purposes, it's important to note what your product isn't - it's not a food, medicine or dietary supplement - but then to be successful at marketing the goods, you have to shift to making a strong, positive impression.
As with any type of consumer product, your labels will tell the story of your brand. This is an especially important consideration if you are a small producer or distributor just starting out in the CBD field. People do not come to your products with foreknowledge of your company, your products and what you stand for. With funds for marketing likely to be tight as you establish your place in the industry, the packages customers see on store shelves will be where your audience discovers your name, logo and imagery. You have a chance to make a good first impression with your design decisions.
If your brand is mostly aiming for relaxation and a feeling of therapeutic wellness, you can communicate that with the look of your labels. Plain background and cool tones can communicate your message - though it should be noted that these visuals should not come with claims about the health effects of the products, which are frowned upon by regulatory bodies. High-quality labels made from resilient materials such as polypropylene can present your brand's soothing imagery in a crisp style that shoppers may react positively to.
Not all CBD brands will go for holistic wellness as their visual identity, and there are labeling options to fit all requirements. If your company wants to create a modern, trendy look, you can opt for a black matte background or shining chrome surface. Conversely, if you're mostly interested in the natural, plant-derived nature of hemp and CBD, you can express this point with labels that feel rough and earthy to the touch, potentially using recycled materials to win the approval of customers who prefer brands to employ earth-friendly packaging.
Why Do You Need an Experienced Labeling Partner?
Due to the importance of labels to the overall appeal of your CBD brand, it's important for you to find the right partner organization for your labeling needs. This company should provide attentive, responsive service along with a variety of materials, as well as multiple shapes and sizes of labels to fit your company's packaging. Lightning Labels has taken on this role for numerous businesses, including many in the burgeoning CBD space, using all-digital printing to offer flexible order sizes and quick turnaround times.
Being able to order any amount of custom CBD labels is especially important. When you can only place large orders, you may be left with unused stock. In a field where a sudden regulatory change can render old labels unusable, it pays to get only what you need immediately. Fast turnaround times are closely related - when you're ordering labels to fit your present requirements, you need to make sure the labels will be there without delay, so you can get the products on store shelves.
CBD labeling is a complicated process, but getting the details right is critical to both staying compliant and standing out amid increasing competition. With the right label printing partner on your side, you can create eye-catching product packaging to appeal to a broad segment of the growing audience for CBD and hemp-derived items in your state. Despite the difficult economic conditions facing companies of all sizes and descriptions, CBD has potential, and you can tap into this opportunity with the right products and packaging.
Request your FREE instant quote today.