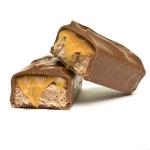 Food and Beverage Companies Rethink Product Labels and Packaging Although the onus is ultimately on consumers to choose healthy alternatives, many food and beverage brands are rethinking their product labels and packaging to improve public perception. There is no denying that sugary, highly caloric or fat-laden foods and beverages are not a healthy part of a balanced diet, yet these products are also immensely popular among some consumers.
Still, the producers of these goods cannot play innocent either. While unhealthy beverages and food products are legal, many brands still feel responsible for encouraging moderation. Fortune recently reported the International Feed and Beverage Alliance, which consists of many producers of unhealthy foods and beverages, intends to rethink packaging and product labeling to reduce serving sizes and improve transparency over the next decade.
Acting on the Fly as a Food Manufacturer With the entire food industry moving to respond to critics' accusations, it is important that companies are always looking at product labels and searching for new ways to improve transparency. This can go a long way in maintaining healthy relationships with customers.