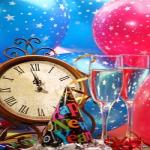 The New Year's role as a dividing line makes it a great time for any company to change its packaging strategy or general branding. Coming out of the peak retail season and facing a fresh calendar, the months ahead will present many opportunities for small-business owners to maximize their products' appeal.
Perhaps product labels have fallen out of step with trends dominating the industry. Maybe competition has become especially intense, demanding an updated look as a response. Whatever the reason for a branding refresh, there are many great tactics companies can employ. Here are 10 ways to rethink product labeling in 2018:
Incorporate a new logo: Maybe the labels aren't the problem with a company's branding, at least not directly. Commissioning a new, eye-catching logo and rolling it out onto a fresh set of labels could cause consumers to take a second look at a brand.
Change the color scheme: Whether employing a uniform palate for every item or changing it up for each variety, brands can improve their product labeling in one step when they rethink the color of their offerings.
Pick a different material: Some items lend themselves to shiny high-gloss labels. Others work better with the smooth, modern feeling of matte materials. If a company doesn't currently have the right option in place, it could be hurting its products' appeal.
Incorporate new additions smoothly: When brands add to their offerings, they need to make sure the new product labels fit in with the rest of the line while still having enough bold, unique features to draw shoppers' attention.
Add value with text: A little extra information could make a package more appealing. For example, food and beverage brands can add helpful recipes so consumers know how to best use their offerings.
Anticipate upcoming rules changes: Companies have to keep their product labeling strategies in line with industry regulations. If new, finalized rulings have been announced, business-owners can get ahead of the rules and stay in compliance.
Capitalize on local appeal: Through high-quality imagery, a small company can create an association between its products and its region. This specificity might win shoppers over.
Get seasonal: The new labels a brand introduces for the new year can be the first in a rotating series of designs that changes every few months, adding fresh interest each time.
Launch a limited offering: A short production run can create excitement and demand around a product, encouraging shoppers to check the item out. Sequentially numbered labels can announce the release's premium status.
Respond to feedback: Companies that request their consumers' feedback may find new label elements to apply: Every customer base is a little different.
Request your FREE instant quote today.