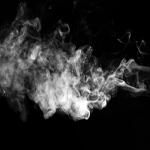 What does it take to create a great package design in the vaping and e-cigarette industry?
This is a vital question for the young and ambitious companies competing in the sector. If you count yourself among those businesses, it's time to take on this quandary and maximize your products' shelf appeal. The following are five separate facets of package design to think about when crafting custom vape labels.
Legal Compliance: Perhaps the most important (but least exciting) component of e-juice labels is made up of the elements mandated by federal and state authorities. It's vital that you ensure your packaging is in compliance with the latest regulations around vaping supplies.
Bold Design Sensibility: Vaping is an industry in which brands don't distinguish themselves with flashy TV commercials or massive ad campaigns. This means standing out on a store shelf may lead directly to sales. Bold colors and sharp imagery help you achieve this effect.
Material and Finish: Do you want your brand to be known for a classy, upscale look? Does your audience crave an eco-friendly and natural-feeling touch? The material and laminate you choose for your e-juice labels can convey the company's personality clearly.
Variety Between Flavors: A brand of products is tied together by a common design - but each flavor within the line should differentiate itself with a unique color palate. Custom juice labels can give a strong impression of their flavor profile through choice of hue.
Design Flexibility: No matter how much work goes into designing a label, it's good to ensure your brand isn't locked into that look. Whether a labeling law changes or market conditions evolve, there are plenty of events that could indicate it's time to change approach.
When your vaping products brand works with Lightning Labels, you gain all the advantages of digital printing. Minimum order sizes are small, so you can change approach without being stuck holding unusable inventory. Add in quick turnaround times and top customer service, and it's clear that Lightning Labels is an ideal partner.
Request your FREE instant quote today.