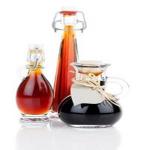 What exactly is an added sugar, and when do foods qualify for this label? The Food and Drug Administration recently grappled with this question as it relates to honey and maple syrup production, first deciding to require "added sugar" label disclosure and then reversing course.
This latest decision will likely affect your ongoing packaging strategy if you manufacture either of those types of food.
Requirement Receives Industry Pushback
According to the Associated Press, the honey and maple syrup industries voiced strong disapproval when the FDA announced it would require "added sugar" disclosure on honey and maple syrup labels. The products themselves would be considered added sugars, and any items that used them as ingredients would similarly have to disclose their presence.
The complaints raised by producers included worries that consumers would assume "added sugar" on maple syrup or honey labels means products have had extra components added to them, even when they haven't. According to the AP, some of the pushback came from the congressional delegation from Vermont. The lawmakers wanted to protect their state's large syrup industry.
Food Dive reported that the next step following the FDA's halt may be permanent cancelation of the requirement. The producers have semantics on their side, as there are no sugars added to syrup and honey, thus making "added sugar" confusing wording. Food Dive added, however, that cranberry juice and dried cranberries may not be so lucky - those items do include extra sugar.
Time to Refresh Your Honey and Maple Syrup Labeling
While the FDA plan is on hold, redesigning custom honey labels is a great way to make your items stand out on shelves, and to implement nutrition fact changes other than the "added sugar" text. Of course, the FDA may change the regulations regarding custom maple syrup labels again. Therefore, to avoid getting stuck with excessive outdated label stock, you should work with partners such as Lightning Labels that offer small print runs and quick turnaround times.
Request your FREE instant quote today.