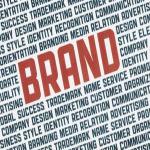 As the year ends, it's a great time to think about your brand's strategy, goals for 2021 and how custom label design trends could impact this. It's plain to see that 2020 has been a challenging time, but by looking ahead you can put plans in motion to make your product or service a winner in the months ahead. Your promotional efforts in the new year should include fresh new custom product labels, whether you're launching something new or simply refreshing your visual brand identity.
Custom Labels: Showcasing Your Product or Brand
Showing off your products with custom labels is the perfect New Year's resolution. If it's been too long since your latest redesign, making a change can shake up the way your company is perceived and reach customers at a critical moment — when they are in a store, about to make a purchase.
Custom label design trends are always evolving, and you can be sure your competitors will be thinking of new and interesting ways to package their products. This means you should focus on keeping up, with eye-catching designs that fit your brand's identity but present it in a new light. Whether you're creating a sophisticated wine label, a fun bumper sticker or anything in between, your new design is a chance to show off your company's personality.
The dominant trends for custom labels in 2021 are already coming into focus, with 99 Designs predicting that a vintage aesthetic, simple geometry and visuals that evoke fine artwork will come into fashion. You can either pursue such trends or react against them. The only true objective is to make each custom printed label design distinctive, whatever you decide on.
Custom Label Design: What Goes Into the Process
When committing to a custom label design, you have to select a size and shape that will work for your product, along with a material and finish that will suit the visual identity you're creating. Each of these considerations is important enough to be taken one by one.
Size: Do you want to cover your whole package, or leave space for the color of the container or the product itself to show through? If you pick the former, the custom label essentially is your package design. The latter approach lets you use the label as one element in an overall tableau.
Shape: When die-cutting labels, you don't have to stick to a simple rectangle. If you think a circular or diamond-shaped label is better for your logo, that could be an impactful visual choice. You can even have labels custom cut to suit the imagery, or to fit a unique type of container, such as a lip balm tube.
Material: Printing labels on paper, polymers or other materials sets the tone for the finished products. While paper labels give a rough, natural feel and let you use recycled materials, polymers can be stronger and more resilient.
Finish: From a high gloss UV coating or matte laminate to homespun textures more suited to organic or recycled items, your choice of finishing treatment determines how each label or sticker feels in a customer's hands, adding vital information before a purchase.
Printing Your Custom Labels
When selecting a third-party label printer to work with, you can review numerous options about how you want the finished labels to turn out. Do you want sheet or roll labels? What type of adhesive do you need to stick the labels to your packaging? One of the most important questions to think about is how you will apply the labels, namely by hand or with a machine. Some labels have strong enough backing for machine application, and it pays to ensure you are receiving custom labels that fit your intended usage.
If you want to go for the gusto in 2021, you can even opt for personalized labels customized for each buyer, or personalized stickers for shipping or to apply to outer packaging. If your labeling provider allows variable printing, this option can be affordable as well as impressive. The Motley Fool's consumer analysis for 2021 predicts that personal touches in retail will become ever more important in the new year.
Choosing the Right Custom Label Printer
For businesses of all kinds, across industries and around the world. Lightning Labels is this ideal custom label printing partner. Equipped with an all-digital printing process that ensures flexible order sizes and fast turnaround times, Lightning Labels is the experienced and helpful third party that can take your products' appeal to the next level with custom labels or custom stickers.
Request your FREE instant quote today.