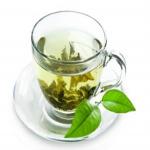 Tea is a competitive segment of the overall beverage market. If your brand is dedicated to selling tea to customers, you should make sure all parts of your marketing and sales strategies are aligned and kept to high standards. There are as many kinds of tea customers as types of tea, and that includes pre-bottled iced tea products alongside tea bag and loose-leaf offerings. Finding your audience and making your brand their top choice is the purpose of your tea label strategy. This is where custom tea labels comes in.
Tea Labels: Why Custom Packaging?
No matter what niche within the tea market your brand is pursuing, you should prioritize packaging. Customers in stores will spend the final few seconds before picking a product examining tea labels. It therefore pays to ensure your custom tea labels are bold and original, combining all necessary information with a compelling logo and imagery.
Beverage Industry reported that while the overall sale of teas in the U.S. has declined slightly recently, retail tea sales are rising. Making a retail customer reach for your product is a higher priority than ever. Whether you are primarily a tea bag producer, sell pouches of loose-leaf tea, create private label tea for stores or you brew iced tea for bottling, the value of the retail market is too great to ignore.
What to Consider for Custom Tea Label Design
Beverage labels, like food labels, are the domain of the Food and Drug Administration. When creating ingredient lists and nutrition facts panels in line with the FDA's regulations, it pays to remember that new nutrition-fact labeling rules are coming soon, including some tea-specific regulations. For example, the FDA takes action against nutritional claims that aren't backed up by science. At the moment, there is little evidence to support some brands' tea label claims that green tea lessens the risk of breast or prostate cancer, meaning the claim can only be made in a qualified fashion.
Some tea is exempt from nutrition labeling when it contains insignificant amounts of all nutrients take the form of loose leaves or plain unsweetened tea. With that said, most tea packaging will require the full FDA complement of nutrition facts alongside ingredients and amounts. The remaining space is your canvas, where you can use a unified combination of distinctive colors, logos and imagery to make your brand memorable.
Visualizing Custom Tea Labels: Choosing the Right Artwork
Every part of your packaging can contribute to this singular look and feel, including your choice of paper or polymer material. Even the finish used for custom tea labels can determine how customers feel about the products. A sleek, modern design creates a less cozy feeling than rough paper stock, which may be best for organic or healthy teas.
When selecting imagery for your brand, you have many options. Photographs can help you establish regional pride for your brand or show off the plants your products come from. Text art and calligraphy, always a popular option in custom labels, can set any tone from classic to modern depending on your choice of font and colors. A distinctive brand logo is essential for connecting your products with your audience, and can help you tie your whole line of teas together, while also creating connections with any other beverages you offer.
Other Tips to Help Your Custom Tea Labels Stand Out
Custom labels are only able to reach their full potential when you have a high-quality label printer on your side. Sharp, high-resolution printing not only helps your customers read important information about your tea products, it also makes your brand look more professional, whether you are a small or large producer. Your tea packaging should be tough enough to stand up to shipping to stores and transportation to customers' homes, to ensure your branding and imagery always look good.
Selecting Lightning Labels as your custom label printing partner ensures you receive high-quality labels on your choice of materials, providing an ideal canvas for brand imagery. By using all-digital printing methods, Lightning Labels delivers short turnaround times and order scale flexibility. However many custom tea labels you need and whenever you need them, Lightning Labels can help.
Request your FREE instant quote today.