[caption id="attachment_5073" align="alignleft" width="240"]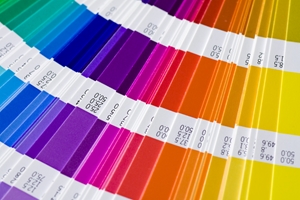 Look for printing services that provide high quality, environmentally friendly printing resources for your custom labels.[/caption]
When searching for a commercial label printing company to help you with your printing needs, there are a few things to look for and ask about before conducting business. We recommend scouting out quality printing services that provide a range of printers and design experience to make the best custom labels possible. To accomplish that, here are a few key characteristics you should inquire about when searching for a printer:
1. Look for printing manufacturers who use the latest technology during the printing process. Businesses that use the newest and latest equipment offer their customers two positive printing factors. The first is that the printing quality will be crisp and clean. Secondly, the most up-to-date printing technologies have been designed to be environmentally friendly, which makes for an easy conscience.
2.  Ask printers if they offer a range of services or if there is a minimum amount you have to order when printing. Businesses that offer quality printing for small, medium and large projects help customers stay on budget. Keep shopping around if the contractor has an unreasonable minimum order requirement, especially if you know that amount of product will go to waste.
3. If you have some label design ideas, look for a printer who will work with you to make your product a reality. Participating in the label design process is half the fun, plus, you know your business better than anyone else.
4. Printers who offer a quick turnaround and a good return policy are positive attributes to look for during your search. In case an error occurs during the printing process, you don't want to be stuck with 200 custom labels that are misspelled and virtually unusable. Quality printers who want to retain clients and reach a large consumer audience know it's important to get your products out to you as quickly and efficiently as possible.
Request your FREE instant quote today.