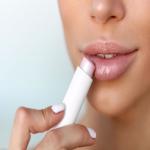 All year long, people need lip balm products close at hand to make sure their lips don't become dry and cracked when exposed to the elements. This becomes especially important in the winter, with cold and windy conditions leading to more lip balm consumption. There are several ways to enter this space, manufacturing your own brand of lip balm or teaming up with third parties to make promotional lip balm with companies' logos on the custom labels.
Whichever path you take to produce and distribute lip balm, lip gloss and related products, you should be thinking about the contents of your lip balm labels. On the very limited surface of small tubes, you have to provide information about ingredients as well as branded imagery buyers will respond to. The following are four concepts to keep in mind when assembling labels for your lip balm products.
1. What to Include on Your Product Label
The art of creating a great custom lip balm label involves writing a large amount of information in a small space. The Food and Drug Administration is responsible for the contents of lip balm and lip gloss labels as part of its overall authority over cosmetics. This means you will have to follow the FDA's rules about displaying the name, use and quantity of the item on the "principal display panel," the most visible part of the label.
You must also name your business and list its address, though this does not have to go on the main panel. Cosmetic labels for individual use also need ingredient lists. There are minimum font sizes for ingredient lists, though there is a reduced-scale option available when total label area is very small. Whether you are including your own company's name or a brand's as part of a promotional lip balm agreement, you must put that imagery in the space left over after meeting your legal obligations.
2. Extra Options for Your Custom Lip Balm Labels
Your lip balm labels should have enough room to disclose information that may double as selling points. For instance, if your product's ingredients are natural substances such as beeswax, this may appeal to customers leery of chemicals. If the product has SPF properties, potential buyers will want to know, and of course you'll want to disclose what flavor the item is.
You can maximize the space available for design elements by picking the right shape and size of label for lip balm tubes. Getting labels specially die-cut for common tube sizes allows you to get the exact right fit and use as much of the surface as possible. You can expand your canvas even further with extended content labels that unwrap from the packages to display more information about the ingredients, usage or properties of the lip balm. You can also choose to use full or partial safety seals. These are designed to wrap around the cap of a tube, so if it has been opened, people will know.
3. Ways to Make Your Product Stand Out
The finishing touches for your lip balm labels will involve the graphic elements that seem to make these products leap off the shelves. This means selecting a material and finish that will express your brand's identity. Do you want a rough, papery feel or a high-gloss shiny look? Would a matte finish be the best option? In all cases, you should select a material strong enough to hold up under frequent use.
If your products are meant to be promotional lip balm for events or companies, your branding will be guided by the third party's specifications. If you are selling your own lip balm or lip gloss, however, you can go for a more daring visual identity, as demonstrated by 99 Designs' recent contest for a brand called Fish Slime.
4. How to Pick The Right Custom Label Partner
Whatever your design objectives, you need a printing partner that delivers custom lip balm labels that are the right size for your containers, in materials that won't break down, containing features such as extended content and safety seals. This is why Lightning Labels is the perfect choice for your next lip balm product labeling project, delivering custom high-quality labels quickly through all-digital printing processes.
Request your FREE instant quote today.