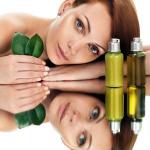 The beauty product market is always evolving. Each year brings new trends and areas of interest, and the ability to keep up with tastes is what determines whether a brand can stay hot. If you plan to compete in this space in 2020 and beyond, you should keep a finger on the pulse of the industry. This deeper level of investment should expand to every area of your business, including your use of custom labels.
Here are five exciting labeling trends to stay aware of:
1.The Rise of Private-Label Brands
Retail outlets are staking out an ever-greater place in the cosmetics market. CB Insights pointed out that retailers such as Sephora are taking more control of their selection, pricing and more by marketing their own brands of makeup. Becoming a part of the white-label market can be an exciting proposition for a beauty brand, whether your exact role is as a seller, a manufacturer or a labeling partner.
2. Pollution Protection as a Major Selling Point
Harper's Bazaar pointed out that some cosmetics brands have begun to aggressively promote items that will keep customers safer from harmful substances in the atmosphere. If your skincare offerings defend people against the sun's rays or air pollution, you can mention this fact as a key part of your labels, provided your claims conform with the Food and Drug Administration's regulations.
3. Recycling Becomes Top Of Mind
Today's consumers are more conscious of the potential environmental impact of their purchases. CB Insights indicated that recycling is becoming a trend in the beauty sector. To appeal to consumers' green instincts, you can prioritize custom cosmetic labels made from earth-friendly materials such as Recycled Vellum or BioStone, which uses no paper.
4. Marketing to Men Grows More Popular
Does your cosmetics brand have a line of products aimed at men? If not, perhaps you're missing an opportunity. Harper's Bazaar named men's beauty as one of the top trends in the industry. Creating such a line will mean designing new labels for makeup, created to reflect fresh market research on male buyers.
5. Clear Ingredient Sourcing Mirrors the Food Space
CB Insights noted companies are putting a greater focus on the supply chains of their cosmetic ingredients. If your brand wants to become a prominent purveyor of natural beauty items, you should make sure you have a transparent and trusted group of suppliers. Once you are certain your ingredients are truly natural, you can use that fact as a selling point on your product labels.
Working with an expert partner such as Lightning Labels will help you refresh your beauty branding for 2020, 2021 and beyond.
Request your FREE instant quote today.