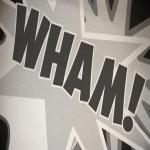 Labels don't all have to be one generic, standardized shape and size. In fact, there are several compelling reasons to shake up your items' branding with custom die-cut labels that suit the packages they are attached to.
No matter the type of goods your brand manufactures or sells, the key to winning over new clientele may come down to how you differentiate your offerings from the rest of the market. High-quality customized labels may be one such advantage.
Show off Your Products with Clear Packaging
One of the most straightforward uses of die-cutting involves cutting your items' labels into rectangles or ovals that cover only a small portion of a larger bottle or jar. This allows the product inside the package to be more visible, unobstructed by a large label. Liquids with unique colors look great when given such a presentation, as do small, colorful pieces such as hard candies. The labels on top of these clear bottles should be cut precisely, so they look professional and attractive on store shelves.
You must also ensure you've left enough room for your brand's logos, as well as any necessary ingredient lists.
Create a Statement Using Fun Shapes
While rectangles and ovals may be the most functional forms of custom shape labels, you don't have to be limited to these common options. You can add points or wavy edges to an otherwise-standard circular label to make it seem like it's leaping from the package. If your brand's logo is a unique shape, you can cut the label to suit that form, making your chosen imagery harder to ignore. It's also possible to go with two different shapes, using a fun, eye-catching label for the front of a package and a more basic rectangle panel on the back to hold ingredient information, barcodes and more.
Custom Die-Cut Labels Can Suit Every Size of Item
When your items come in small packages - lip balm being one prominent example - it pays to have precisely cut labels that fit those unique form factors. When labels are too large for the bottles, cans or tubes they adorn, a brand can seem careless. Having the right packaging for your items is a sign of professionalism and a way to put a small brand on a more level playing field with its corporate competitors.
When you're considering the form your brand's labels should take, it pays to consider shapes. Working with Lightning Labels gives you access to numerous existing and customized dies. You can pair the resulting shapes with a suitable label material and finish to get the exact right look for your products.
Request your FREE instant quote today.