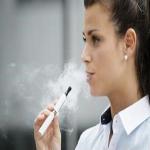 Marketing vape products mean balancing distinctive branding with industry regulations, staying in compliance with relevant rules while getting ahead of competitors. As with any relatively young category of products, norms and best practices are evolving quickly. You may improve vape sales with the right visual strategy, but getting it wrong can be a liability. Keeping up means moving past branding mistakes such as the following:
1. Falling Out of Compliance with FDA Rules
Vaping liquid falls under Food an Drug Administration jurisdiction, which means brands have to deal with the latest dictates from the government agency. NPR recently reported on one of the FDA's latest vape industry actions, in which it sent a letter to 13 companies demanding they change their package designs. The offending companies used motifs that evoked candy, cookies or juice boxes, which the government argues is a form of marketing to children, and therefore forbidden.
2. Being Boring
There are a lot of e-cigarette and e-liquid brands active today, and plenty of places to buy them. If you want to increase vape shop sales in this tough, fast-growing market, you'll have to make a visual splash. This may mean embracing a craft-beer approach, in which your varieties stand out for their bold, unique look. This can go beyond choice of imagery - you can customize the material and finish of your labels to give them a new look and feel.
3. Not Suiting Local Laws
Depending on where your vape shop operates, the aforementioned FDA rulings may be augmented with extra regulations. The Globe and Mail, for example, noted that Canadian vape product rules regarding "stop-smoking" e-cigarettes that contain nicotine are vague. This has kept U.S. brands out of the Canada market. It's important to sell items in ways that suit regional norms.
4. Over- or Underprinting
Getting products on shelves means giving each item an appropriate label. If you don't have enough labels to suit your vape shop's offerings, you may not be able to muster enough supply to meet demand. If you have too many labels, they may sit around gathering dust - or even fall out of compliance before you can use them, due to changing rules.
5. Not Working with a Trusted Third Party
If your vape shop is focusing on in-house label printing, you have to shoulder the expenses that come with buying printers and label stock. Furthermore, it's up to you to find the employee hours to manage the production processes. There's no need to take this approach - partners such as Lightning Labels are standing by to create custom vape product labels to your exacting standards.
Request your FREE instant quote today.