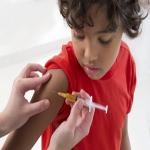 Stickers Can Raise Awareness of Vaccinations' Importance
Modern medicine has eliminated many of the diseases that once ravaged the population. This is an astounding fact that may be a bit overlooked, due to the very fact that people no longer have to deal with sicknesses such as measles or polio and thus forget about them. Every August is set aside to recognize the role immunization plays in keeping the world healthy. National Immunization Awareness Month (NIAM) is a great time to offer up reminders of vaccines' role, and remind people who may be behind on their immunizations to go in.
Custom Stickers Raise Vaccines' Profile
Stickers and labels are highly effective ways to draw attention to a cause. If you work in the health care field, you can take advantage of these items during NIAM to ask important questions, such as "Are your vaccines up to date?" These reminders can relate to kids, who are set to have their immunizations for the first time, or adults, who may be behind on theirs. In either case, custom printed stickers are a great way to get the message out.
Handing out stickers to people who have visited a doctor's office is one way to spread the message, as is putting them up on surfaces in the health care facility itself. Customized stickers made by a quality-conscious printer are bold and eye-catching and can incorporate highly legible text and brightly colored imagery. Causes that may have been forgotten or fallen by the wayside can immediately spring back into people's consciousness when they see a well-made and well-placed sticker.
It's Not Too Late
You may be thinking that as August is already underway, it's too late for custom sticker printing. However, that's not true. Lightning Labels is capable of quick turnaround times, so whether you need a few stickers for a single NIAM event or a large amount to hand out over the remainder of the month, you can get your order in with time to spare.
Diseases that were once major scourges to the population have been reduced to fringe concerns or bad memories thanks to vaccination. Celebrating this medical breakthrough and its continued importance is a great cause, one that can save more lives by increasing awareness. It's not too late to make such an effort via custom stickers. Then, once August is over, it's time to look ahead to calendar-based medical events taking place in the months ahead. New sticker runs can raise awareness of these in turn.
Request your FREE instant quote today.