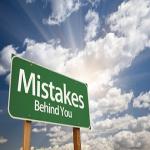 Designing Labels for Ultimate Success When it comes to creating product labels, sellers are being pulled in a million different directions, especially those in the food and beverage industry. It seems like every day there are new regulations being enforced or efforts being made that cause marketers and manufacturers alike to reconsider their approach to packaging and labeling.
There is a lot to take into consideration when it comes to designing and creating custom labels. But among the most important elements are the words and phrases used on the package labeling, including health claims, ingredients and nutritional information. It's no secret that consumers are becoming increasingly demanding of labeling transparency and honesty. They want to be able to look at the label and be able to make accurate, informed decisions based on the contents they read. And while many companies realize this, sometimes their efforts to give shoppers what they want and their desire to market their products in a way that appeals most to consumers can be conflicting.
Further complicating the landscape of creating custom labels are the new policy and design updates the United States Food and Drug Administration is enforcing. Although the bulk of the changes won't take effect until next year, it is still wise for businesses to begin adjusting their product packaging and labeling as soon as possible to ensure compliance.
Using Common Consumer Confusion as Labeling Roadmap Dr. Mehmet Oz was recently featured on the TODAY Show to explain some of the common mistakes food companies make with their labels and, speaking to reporter Hoda Kotb, offered insight on some of the misconceptions surrounding labeling and what can be done to avoid falling victim to them. Although the advice was aimed at consumers, it would be useful for sellers and marketers to take this guidance into consideration and ensure the terms and claims they use when creating labels are correct.
Serving amounts: The first mistake Dr. Oz said that should be avoided is not paying attention to serving size. For sellers, the FDA's recent decision to make this information bolder on the nutrition facts panel highlights the need to include nutritional values, as well as the serving size amount, based on the actual eating behaviors of shoppers, rather than the minimum possible amount.
Fat levels: The next mistake is assuming "reduced-fat" and "low-fat" can be used interchangeably. If you are going to label your food product a low-fat item, you must be able to verify that it contains no more than 3 grams of fat per serving. On the other hand, if you want to label something reduced fat, it means it has a quarter less fat than its original counterpart. Additionally, to claim a food is free of fat, it doesn't mean that there are no traces of fat whatsoever but, rather, than there is less than 0.5 grams of it.
Natural versus Organic: Thirdly, and perhaps one of the most common mistakes that both sellers and consumers get confused about, is the use of health buzzwords such as "natural" and "organic." These words do not mean the same thing when it comes to food items, so they shouldn't be used as such. Avoid using the word "natural" at all. If you mean to say that your item is organic, try to get as specific as possible. For example, instead use "cage-free" or "free-range" when applicable.
As consumers become increasingly aware of and educated on the different labeling terms, practices and policies, it can be safely assumed that they will also become more skeptical or, at the very least, conscious of this information on products while shopping. Therefore, it would be in the best interests of sellers and marketers to take these guidelines into consideration when designing custom labels.
Request your FREE instant quote today.