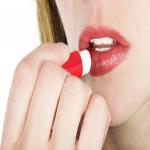 Custom Labels and Stickers Make Products Timely, Attractive and Beach-Bag Friendly
Lightning Labels, a custom label and sticker printing leader, reminds manufacturers and consumers that although spring weather may have just kicked in, scorching summertime heat is just around the corner. What better way to celebrate the season and keep products cool than printing custom labels and stickers?
"Summertime means a lot of things to different people - beach weather, vacations, breaks from school, events that encourage people to spend time outside - so manufacturers have to make sure their products are ready for their consumers' desires in the coming months," said AnneMarie Campbell, Business Development Manager at Lightning Labels. "Product marketing and brand updates are important for seasonal items like lip balm and sunscreen, but it also makes a world of difference on non-seasonal products that could benefit from a summertime label upgrade."
Custom Lip Balm Labels Remind Consumers to Purchase, Protect Now more than ever, people are reminded to take care of themselves during the warmer months - a caution that can be promoted and communicated on custom lip balm labels. Manufacturers can first attract consumers to lip balm products by adding elements reminiscent of warm weather. For instance, colors that remind consumers of the beach and water. But it's important to include label and warning information that builds consumers trust and shows them a company cares about their well-being. Manufacturers can do this by being diligent in including warning information, ingredients listings and facts about use and sun protection, if applicable.
Consumers who will host summertime shindigs may also consider giving timely favors or prizes at their events, and nothing screams summer weather quite like customized lip balm labels. Using custom labels allows party-throwers to include event details like dates, times and/or hosts names and related colors inspired by the invitation and fun pictures or graphics that will remind guests of the event every time use lip balm.
Create Custom Lotion Labels to Serve Consumers' Needs and Wants When people are asked what comes to mind they think of summertime, it's likely they will mention swimming pools or beaches before anything else. Manufacturers that make bath and body products people tote in their beach bags - be it sunscreen or tanning lotion -  can give these products a summertime makeover with custom lotion labels.
Much like custom lip balm labels, custom lotion labels serve several purposes that make stellar design, consistency and honesty imperative. Not only must the copy and graphics be eye-catching among the hundreds of competitor products lining store shelves and online, but the information must tell consumers exactly what is in the product, including sun production factor, ingredients, directions and necessary warnings.
"Manufacturers have a responsibility to not only promote their products this summer, but ensure consumer protection and give all the necessary information upfront," Campbell said. "If this isn't achieved, people will not only be less likely to buy the products in the future, they may lose trust in the brand."
Request your FREE instant quote today.