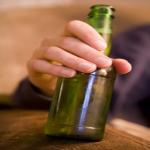 CNBC Competition Draws Attention to Beverage Labels If you ever doubted the importance of labels in branding, CNBC's Most Loved Label contest - the labels in question being those affixed to beer bottles - will likely go a long way toward changing your mind.
The competition, which kicked off in March, divided competitors according to region and pitted smaller breweries against industry heavyweights. Some of the results were reminiscent of David and Goliath, making this year's continuing contest into anyone's game.
Spooky vs. Bovine In the Central and Mountain region, Kansas-based Tallgrass Brewing Company's 8-Bit Pale Ale label features an eye-catching blast-from-the-past design based on 8-bit color graphics reminiscent of early video games. Although it emerged victorious from the first round, 8-Bit was taken out by Founders Brewing Dark Penance in Round Two, a Michigan IPA with a complex and sinister label. Founders will advance to Round Three to square off against a considerably less spooky rival: Colorado-based Odell Brewing's Lugene chocolate milk stout, which boasts a label that features a cow's mouth with chocolate hanging out of it.
On the other side of the region's bracket, Colorado-based Left Hand Brewery's Good JuJu will meet Uinta Brewing of Utah, but will the former's psychedelic labeling prove more popular than Uinta's more classic approach in Round Three?
Tricky Terrapins and Majestic Mullets Down south, competition proved fierce when Virginia-based Parkway Brewing's Majestic Mullet (featuring, you guessed it, a man with a majestic mullet) beat the steamy labeling of North Carolina-based Foothills Brewing's Sexual Chocolate imperial stout by just one vote. Majestic Mullet will face off against Karbach Brewing's Yule Shoot Your Eye Out, a Houston spiced beer with a label that manages to be both kitschy and Christmassy.
The other match-up in this region will see the hauntingly beautiful Yellow Rose label from Magnolia, Texas, brewery Lone Pint go up against a contender from Athens, Georgia: Terrapin Brewery and its lurid green mascot.
Russian Architecture or Gargoyles? To the west, Oregonian Deschutes Brewery's Fresh Squeezed IPA easily bested its competitors in the first two rounds with a label that literally depicts hops being freshly squeezed. However, the fact that the label for San Francisco-based 21st Amendment Brewery's Sneak Attack features a whimsical artist's impression of Washington and his troops crossing the Delaware may give the Oregon brewer a run for its money.
On the other side of the bracket, Beachwood Brewing of Long Beach, California, used traditional Russian architecture as the inspiration for the label of its Tovarish imperial stout - but will Beachwood be able to stand up to San Diego-based Stone Brewing Company's ugly yet lovable gargoyle?
Last But Not Least, the East Odell Brewing isn't the only competitor with a cow on its label - New York's Newburgh Brewing Company does too, and this bovine's name is Betsy. Betsy will face off against an animal that's less known for chewing the cud and more for eating Little Red Riding Hood's grandmother, as Newburgh Brewing was matched up with Pennsylvanian IPA DirtWolf from Victory Brewing.
Meanwhile, the equal parts cute and scary creature on Delaware-based Dogfish Head Craft Brewery's Punkin Ale label will go up against Vermont IPA Long Trail Limbo's spooky crimson tree design - complete with a skeleton under the canopy.
The question of which brewery will emerge triumphant in CNBC's 2015 Most Loved Label contest remains to be seen, but in a sense, the identity of the winner doesn't matter. The very fact that beer labels are so imaginative and varied that they warranted the creation of a competition to find the best truly underscores how labeling can make or break a brand.
Request your FREE instant quote today.