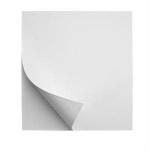 Your business needs labels, that much is a given. But where will they come from? Professional label printing is one major option, DIY label printing the other. Each method has its own benefits and drawbacks, and your choice could impact your company's budget, branding and more.
Why Opt for Professional Label Printing?
When your company chooses DIY label printing for its branding needs, you need to make an upfront investment in printing hardware. Working with a third-party printer is a way around these large one-time outlays. Costs are especially low when you work with all-digital services, as these vendors don't charge plate engraving fees and offer flexible order sizes.
Furthermore, when you use a professional provider, you gain access to that company's selection of materials and finishing processes. All of these production techniques will come out of your in-house budget when you opt for a DIY approach. Having experienced service providers handle your order is one way to simplify costs and ensure quality.
Why Work with Lightning Labels?
While printing labels on your own is a way to get the finished products quickly and in precise quantities, you can get those same benefits by ordering from Lightning Labels. As an all-digital printer working from domestic facilities, fast turnaround times and flexible order volumes are part of Lightning Labels' promise to customers.
Request your FREE instant quote today.