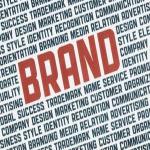 Business branding is an essential part of becoming known, growing your operations and raining your profile within your chosen field. Learning the do's and don'ts for branding your business can set you up for success.
Business Branding - Watch Out for These Missteps
Taking Half Measures: When you come up with a great new look for your brand, be sure to use it wherever and whenever possible. Business 2 Community contributor Meaghan Nelson explained a brand refresh loses value when the new look is not universally applied.
Imitating Others: While you may see a competitors' branding and think it's worth emulating, this approach has limitations. Forbes contributor Celinne Da Costa warned that customers don't respond well to imitative branding. Authenticity and honesty are palpable and valuable.
Failing at Reputation Repair: If your brand picks up negative connotations, you need to be ready to battle back and restore your good name, according to Nelson. Whatever the cause of trouble, it's up to you to respond.
Make Effective Choices
Branding for business involves every piece of material you produce. When your signage, online presence, product labels and more all conform to the same guidelines, you're on your way to making a positive impact. Converging all these visual elements around a strong, reliable personality is the crux of branding.
Request your FREE instant quote today.