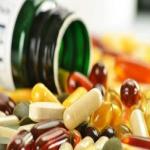 Creating custom CBD product labels is one of the most challenging forms of product packaging design in today's marketplace, due to the lack of regulatory clarity around these products. While the Food and Drug Administration has committed to issuing more specific rulings on CBD label contents, the current state of the industry is a patchwork with significant uncertainty.
When creating CBD product labels, there are a few best practices you should follow to ensure you're giving the correct disclosures and warnings to potential customers. You should keep a close eye on the news surrounding this industry, as each new announcement or ruling from the FDA has the potential to change the status quo.
For the moment, the following are a few valuable practices to keep in mind when creating CBD warning labels:
Always Favor Clarity
While there aren't yet firm national rules on custom CBD warning labels, law firm Harris Bricken recommends on its cannabis law blog that companies marketing their hemp products should err on the side of disclosing too much information rather than too little. While it may be tempting to use the confusing legal situation around CBD and hemp extract as a cover for labels that lack detail, you're better off being comprehensive and clear.
The legal firm suggested that producers of CBD-based dietary supplements clearly state the item's purpose, ingredients, net amount of active substances, nutrition or supplement facts and manufacturer information.
Avoid Medical Claims
One of the most important best practices around CBD product labeling involves omitting information rather than adding it. Namely, there is risk in claiming your CBD-infused foods, supplements or other goods can have positive medical effects. The FDA specifically noted in its announcement about CBD labeling that there are many items on the market that make unproven claims. Considering that the FDA has only approved one medical CBD product, all other such products are at risk of falling afoul of regulators.
Work with an Experienced Partner Organization
Due to the fact that required CBD label disclosure rules may change significantly as the FDA exerts greater control, you should always be ready to change your strategy. The best way to do so is by working with an expert labeling partner, especially one that enables quick and affordable small print runs.
Equipped with all-digital printers and a long history of collaboration with companies in the hemp extract industry, Lightning Labels can be this partner for your business. Creating the best CBD warning labels for today's requirements, then pivoting to answer new FDA directives as soon as they're issued, you're well positioned to meet requirements and keep your items on store shelves.
Request your FREE instant quote today.