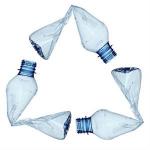 More companies are choosing to promote the sustainability of their production and packaging, using earth-friendliness as a central pillar of brand value. You should ask two main questions as a fellow entrepreneur: Are these other businesses following the wishes and interests of customers, and should you embrace sustainability in your own operations? The latest impressions from consumers appear to confirm that the answer to both questions is yes.
Shoppers Change Habits to Save the Earth
According to Nielsen polling, U.S. consumers have committed to sustainability in their day-to-day decision-making. In the latest survey of shopper preferences, 48% of respondents said they would either definitely or probably change the way they purchased goods if it would help the environment. Hard retail statistics back up this wish to help the planet: According to Nielsen, sustainable product sales rose 20% between 2014 and 2018. The compound annual growth of sustainable goods was 3.5% over that period, while conventional products experienced a rate of -1.0%.
Considering this consumer trend favoring renewably manufactured products, the case for eco-friendly labels and packaging is straightforward. By committing to protecting the environment, you're not just doing a good deed. You're also addressing a clearly expressed customer preference.
Millennials Lead the Sustainability Charge
Shoppers in their 30s and younger are especially invested in buying from companies that practice environmental responsibility. Committing to earth-friendly values could help you strengthen your reputation with these consumers. Forbes Young Entrepreneurs Council member Simonetta Lein recently explained that despite a general feeling of risk aversion among millennial buyers, people are willing to spend money on products made by sustainable companies that display ethics in every stage of their processes.
You Can Change Your Labeling Strategy
Embracing eco-friendly labels doesn't have to be a difficult process defined by compromise. If you work with an experienced partner company such as Lightning Labels, you can commit to using custom eco-friendly labels that clearly display your branding while still providing green credibility. Instead of just choosing between normal labels and eco-friendly labels, you have a wide variety of material options.
Request your FREE instant quote today.