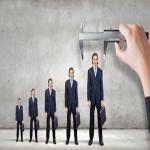 Every company is unique in scope and offerings, and therefore labeling solutions will vary widely. Businesses need to ensure they buy the right type, scale and quantity of labels for their particular products, and that may mean moving from sheet labels to roll labels. The former is a good option for companies that are just starting out, but when production volumes go up, internal requirements change.
Investigating the differences between these two delivery methods can demonstrate which is most useful for any given business. Companies can manage many details of their custom labels, from material and finish to the exact content of those labels. Rather than just being small points, these choices represent major opportunities for brands to maximize their labeling ability.
A Question of Scale
When companies move up from sheeted labels to custom printed roll labels, they gain a few advantages, both related to scale. First and most simply, rolls accommodate more labels than sheets do, meaning it's easier and more efficient to receive large orders on rolls rather than sheets. Companies that once placed smaller orders may realize that they've "leveled up" and are ready to buy more labels at once.
Furthermore, roll labels are suited to machine application. When companies' production lines become busy enough to make automated labeling worthwhile, moving from sheets to rolls is a must. Applying labels mechanically is a big moment for businesses, as it gives employees more free time to handle focus-intensive tasks instead of simply performing the busywork of applying labels. When production is limited in scale, this consideration isn't highly significant, but once companies grow sufficiently, it comes into focus.
One Labeling Provider for All Levels
Changing the type of label delivery is a significant moment for small companies growing up, and Lightning Labels is an ideal partner for either side of the divide. Due to its all-digital printing processes, Lightning Labels can print orders as small as 50 individual labels at reasonable prices. When clients scale up their operations, the orders can grow along with them. Dealing with Lightning Labels' fast turnaround times and skilled customer service professionals will be the same positive experience throughout a small company's expansion.
Starting a business is highly exciting today, with technology empowering entrepreneurs to realize their dreams and grow into market leaders. As those companies scale up, their labeling needs will change. Whether they are interested in receiving labels on sheets or rolls, these businesses have a potential partner in Lightning Labels. Whichever industry a small company operates within, it can seek unique solutions for its particular labeling needs.
Request your FREE instant quote today.