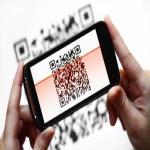 The past few years have seen constant evolution of rules and regulations regarding the way recreational cannabis sellers promote their products and retail operations.
Because the adult-use industry is overseen on a state-by-state basis, each region with legalized cannabis products has its own set of policies regarding packaging. Retailers in California alone have already witnessed several distinct changes to their custom cannabis labels. Soon, they may need a new form of identification for these businesses. The state's newest proposed regulation is similar in spirit to requiring cannabis labels with QR codes, but this time the codes won't be on the packages - they'll be displayed by stores and employees.
What Does the New Labeling Proposal Mandate?
The Harris Bricken Cannabis Law Blog noted that the latest regulatory update from the California Bureau of Cannabis Control is not entirely new in content. Instead, the mid-January proposal mirrors the optional QR labeling system suggested in December. Previously, companies were offered the ability to voluntarily put QR-code-enabled signs in their store windows and carry them along while delivering cannabis products. Consumers who scan these codes with their phones will be taken to a BCC portal that confirms the company is indeed legal and has proper approval to operate. The latest regulations would keep this same process but make it mandatory.
BCC Chief Lori Ajax explained that the new codes are meant to help official retailers show their provenance, building customer trust in the system and undermining illegal cannabis shops that are masquerading as approved businesses. The fact that the program uses custom QR code labels mirrors multiple states' efforts to make sure individual cannabis products are traceable back to their sources. This ensures licensed and black-market products don't mix and allows regulatory bodies to impose processes such as testing for pesticides and other additives. QR codes allow consumers to access a constantly updated database of facts rather than just displaying static information.
How Can Cannabis Retailers Stay In Compliance with Regulations?
Achieving compliance with labeling rules in the California cannabis industry means being ready to deal with frequent change. The proposed new QR codes for shops to display and for employees to carry with them are an example of the evolving legal picture around California cannabis sales.
Organizations need to partner with label printing companies that can move quickly when the state adds a new requirement to the books. Lightning Labels can provide this level of service through convenient all-digital printing processes, and has helped cannabis companies stay compliant since the earliest days of medical marijuana.
Request your FREE instant quote today.