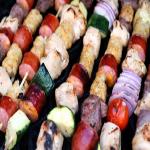 Proposed Custom Food Labels For Origin of Meat Draws Ire
Previously, the World Trade Organization ruled the United States must comply with custom food labels for country of origin labeling (COOL) for meat. Canada and Mexico both spoke out against the COOL labels, and the WTO recognized their grievances, giving the United States until May 23 to comply with new rules.
In a bid to bring COOL labels under international compliance, the U.S. Department of Agriculture (USDA) proposed new label requirements that it reasons would help accomplish that. However, reaction from Canadian officials was swift and damning, saying the proposed regulations would actually increase discrimination against Canadian cattle and hog products because of the depth of information the new labels would require.
More Information Required on Proposed Food Product Labels Under the new USDA rule, food product labels would have to display more information than previously required. In the Federal Register publication announcing the rule, the agency said meat products from animals slaughtered in the United States would have to carry labels stating "the production steps of birth, raising and slaughter."
The USDA rationalized that the proposed changes would help enable consumers to make better decisions, however, both Canadian officials and even the U.S.-based National Cattlemen's Beef Association decried the alterations.
Request your FREE instant quote today.