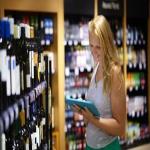 Cannabis packaging offers exciting new opportunities, but sometimes tried-and-true branding know-how is needed to succeed in a surging, evolving marketplace. The wisdom of advertising gurus and package goods experts shouldn't be neglected when venturing out into this bold, bright world. Here are a few cannabis packaging tips to help you make the right decisions for your brand.
Choose an experienced packaging or label supplier who's thinking long-term. An established partner will be more motivated to stand by you through all the experimental ideas, regulatory changes, detours and ups and downs in this revolutionary new industry. And if they also have cannabis credentials, all the better!
Before anything else, know your market. Who are you selling to? Are they young or old? Affluent or price conscious? What kinds of advertising and sales messages do they respond to? Clever and creative, or more upscale and sophisticated? What does your competition look like? This will determine what direction your package or label design takes. You're creating an image for your company that affects how customers view your products. Cannabis branding is more about forging a feeling than generating sales. Certainly, increasing sales is everybody's goal, but you won't get there if the product fails to connect with shoppers through smart choice of colors, typefaces, paper stocks and special effects like raised lettering or gold embossing.
Think of your distributors and sales outlets. Oddly-configured package shapes may attract attention, but if they make problems for shop owners in terms of stocking shelves or keeping a neat, orderly store, then you've lost your best advocates and sales people.
Consider product freshness and other factors. Cannabis' potency and freshness can be subject to all sorts of variables like relative humidity, heat and cold. Beyond creating an attractive, engaging, imaginative brand image, you'll also want to ensure that any packaging you come up with will do its best to preserve product quality, purity and flavor - and not introduce any spoilers or contaminants (like shiny metallic bags or containers that can bring cancerous heavy metals into the picture).
Address safety, portion/ingredient information and other regulatory concerns. Be sure to leave room for the product details required by state and national organizations. Often, these vary by locality, so you'll need to customize labeling for each market you sell to. Also, in a constantly changing legislative environment, you may face new requirements that seemingly pop up overnight - which means you'll have to be agile enough to quickly revise cannabis labels or packages to stay in compliance.
Request your FREE instant quote today.