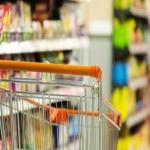 Whatever brand or product you're selling, creating package labels is no simple matter. Just listing ingredients or giving a generic product description is never enough. There needs to be a certain amount of promotional language as well, in order for consumers to even notice what you're offering, and then realize how it differs from all the competitors on the shelf. Without distinctive packaging, attention-getting label artwork and value-focused text, you're essentially leaving shoppers in the dark, with no clue as to why they should choose your product over others.
So next time you sit down to write the verbiage for your labels, here are some helpful ideas for incorporating more sell-worthy marketing material into the mix:
Deliver your sales message. As azcentral.com suggests, the label is your salesperson. "You can explain what benefits you offer that competitors don't, for example, or promote a prize or discount," azcentral.com says. "You also can develop brand goodwill by showing customers you share their values." While traditional terms like "new," "improved," "all natural" or "healthy alternative" are always good standbys, remember that competitors might be using the same phrases. Consider going a step further and coming up with more descriptive language that communicates real differences, such as "Non-GMO," "Reduced fat," "Low sodium" or "Cholesterol free" - provided, of course, that your product meets the technical requirements for these terms. 
Offer help. Practical suggestions regarding use or preparation, complementary products, tasty toppings and recommended seasonings are always appreciated. Along those lines, you can employ words like "Easy to prepare," "Goes great with…", "Make every night a (product name) night" or "Here's how to spice up your meal."
Get creative with your label artwork. Sometimes ordinary descriptions aren't adequate to convey excitement, glamor or innovation. Within the limits of FDA, FTC or other regulatory guidelines, don't be afraid to have some fun with the text. For example, "Endorsed by 9 out of 10 party animals," "As served in the kitchens of Antarctica," "We only use comprehensible ingredients" and "As artisanal as food artists can be."
Follow the lead of the big marketers. Nutritionist Kathleen Zelman points out that major players like McDonalds, Panera, Kraft and others have started introducing healthier products and promoting them in ads, labeling and packaging. Some samples of their marketing terms include: "cage free eggs," "no GM ingredients in tortillas and oils," "chicken raised without antibiotics" and "100 percent clean food made without artificial preservatives, sweeteners, flavors or colors from artificial sources."    
Your Label Artwork Should Be Simple. Last but not least, often it's the simplest, clearest, easiest-to-understand label that wins the day. If it advances your brand strategy, don't be afraid to strip down the text to the barest essentials.
Request your FREE instant quote today.