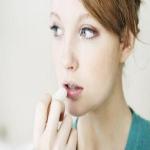 What kind of look are you aiming for with your lip balm products? Thinking about the appearance of your custom lip balm labels - and going beyond logos and typefaces to focus on the smallest details - can help your brand stand out from the competition. While it's challenging to create an innovative look for an item as small as a tube of lip balm, it is possible with our clear BOPP label material. Working with an experienced labeling partner is a good way to create this kind of appeal.
Consider Different Labeling Materials
When working with custom product labels, white polymers are common material choices. Many different colors of ink look good on these polymers, making them a safe option for brands. However, there are some visual effects you can't achieve with a white polymer. In these cases, you can branch out and try alternatives such as clear polypropylene (BOPP).
When you employ clear labeling materials, your brand's logos and text appear to be printed on the tube, for a true "no label" look. Your lip balm tube's color becomes the base color of the label, with all of the essential elements such as a retail barcode, ingredient listing, and brand name clearly popping out in a visually appealing way.
Consumers have a lot of choices when it comes to lip balm varieties, and getting them to choose your brand for the first time can come down to visual design. Pairing compelling typefaces and color palates with see-through BOPP labels can give the items a unique and professional look that helps your brand stand shoulder-to-shoulder with competitors.
Work with an Expert Partner
When it's time to redesign your lip balm labels, whether you go with clear BOPP, white BOPP or even a flashy chrome look, your choice of printing partner may determine the success of your products. Working with an experienced third party such as Lightning Labels allows you to quickly and efficiently get your designs from the drawing board onto store shelves.
The clear BOPP labels offered by Lightning Labels are tough enough to stand up to wear and tear, even as buyers repeatedly put lip balm away and take it out again. With strong adhesive backing and strong resistance to wrinkling or smudged text, these labels are ideal for lip balm retail and present your brand in a great light.
Because Lightning Labels employs all-digital printing processes, orders are produced quickly and in flexible quantities. No matter how many tubes of lip balm you manufacture at any one time, Lightning Labels can create the right labels for your brand, with minimal waste.
Request your FREE instant quote today.