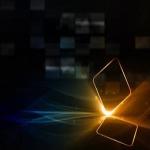 Augmented reality wine labels make products live and breathe with motion and sound. When shoppers point a smart device at these packages, they can view more information or an entertaining piece of video content. Brands that use this kind of packaging can deliver memorable experiences, which is a great way to stand out in crowded and competitive marketplaces, including wine production.
If you run a vineyard, you're likely searching for new tactics to convince shoppers to try your wines for the first time. After an initial exposure to the wine, customers may come back time and again to recapture the great flavor, but getting them to make an initial purchase is a challenge best addressed through packaging. Augmented reality features combining customized wine labels with app-based entertainment can be the irresistible hook your brand needs.
Winemakers Already Trying the Technology
Wine producers have already proven receptive to the idea of using AR content on wine labels. Seeing what these creative brands have done can inspire your own efforts to create more compelling bottles.
For instance, Forbes contributor Zara Stone highlighted the augmented reality labels employed by 19 Crimes, an Australian wine brand that uses a historical back story to create interest around its products. The titular crimes are the offenses that people could commit in 18th century Britain to be banished to Australia, and the AR features on the labels further highlight these tales. People who hold the 19 Crimes app up to the bottles' labels can see the images of old-time criminals move and hear them describe their offenses.
History is one potential concept to build a brand around - pop culture is another. The Manual profiled a wine line based on the comic book and TV hit "The Walking Dead," which features art in the comic's style on bottle labels. The AR app shows users a moving version of the scenes on the packaging, with human survivors battling a horde of zombies.
AR Builds Interest on Shelves
Using AR technology has become popular in the past few years. As Stone noted, brands responding to the breakthrough success of the mobile game Pokemon Go immediately dove into the AR space, hoping to expand their reach beyond the young people who enjoy such video games and target adults with virtual marketing materials. The existing wine label examples show some ways to make this goal a reality.
When you choose AR-boosted labeling strategies for your wine, you shouldn't let a focus on digital augmentation take away from the need for labels that look great in the real world. Working with an experienced creator of custom wine labels, such as Lighting Labels, ensures your products look their best, whether consumers are viewing them through the lens of an AR application or simply carrying them to the checkout.
Request your FREE instant quote today.