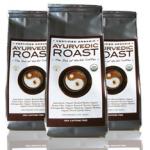 Product Description
As the world has found out lately, nothing powers java-slinging companies quite like a strong brand nowadays - and coffee labels are a vital cog to that brand strategy. Vibrant colors and bold labels now adorn coffee bags and tins, lightning up aisles. And with advanced digital printing processes, business have a chance to stand out from all the others.
Through such refined processes, Lightning Labels allows businesses and others the ability to design and order premium-made labels that are totally customizable. From the creative elements like font and logos to functionality aspects including shape and laminates, our printing enables customers to control their order.
Coffee Bag Labels to Wake Up Sales
With or without our morning coffee dose, Lightning Labels always serves customers through services including:
Free ground shipping in the U.S. and Canada*
24-48 hour turnaround**
No set-up fees, no plate fees, and no added fees for unlimited color!
Free printed press proofs*** for all custom labels and sticker orders, in addition to PDF files
100% satisfaction guaranteed!
Considering the everyday consumer's reliance on their morning joe, businesses have a big opportunity to build their brand: coffee bag labels, looked to every morning. With such exposure, the right coffee bag label stands to make a big impression.
Whether your collection includes every bean from premium roasts to decaf - with coded-color labeling for each - or is ethically sourced, Lightning Labels can help your brand identity shine through stunning coffee bag labels.
Customizable Coffee Labels Done Right
For our customers, label-making and -designing is a hands-on experience. Customizable options that can help you make your envisioned label include:
Angular and circular label shapes
Biodegradable materials
BOPP and vinyl
Textured materials
And much more!
A variety of different sizes, label materials and colors are available to choose from, as well as font and design elements.
Free Stickers and Labels Sample Pack
Lightning Labels offers full-color digital printing. Check out our custom label samples and sticker proofs for quality assurance and design ideas.
Click here to request your free sample
Lightning Labels has been servicing the printing needs of our customers for more than 10 years. We are extremely proud of our BBB rating (A+) and guarantee your experience with us will be a positive one. Call us at 888-907-3004 today to place your coffee labels order and watch sales skyrocket!
*on regular priced orders **following proof approval ***shipping charges apply