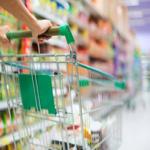 Colorado Businesses May Soon Need Food Product Labels to Identify GMO Ingredients 
A group in Colorado hopes to make it mandatory to indicate GMO ingredients in food product labels. Called Right To Know, the organization filled out preliminary paperwork to put a measure on the November 2014 ballot requiring food companies to put custom food labels on GMO products.
State officials were set to review the language of the ballot question on Dec. 3, a necessary step before a petition drive may begin. Supporters of the bill will need more than 86,000 signatures to land a spot on the ballot, according to The Gazette, an Iowa-based newspaper.
US Consumers Want Enforcement of Food Label Printing for Genetically Engineered Products  According to RT, a global television network previously known as Russian Times, various polls demonstrate that a growing number of people in the U.S. want food label printing to be mandated for GMO products. Colorado could soon became the third state to mandate GMO labeling, joining Connecticut and Maine. Several polls suggest an overwhelming majority favor similar rules, but initiatives across the country have failed.
A New York Times poll released in July found 93 percent of respondents wanted foods with genetically modified ingredients to be identified. A separate user poll from The Washington Post indicated 94 percent said GMO products should be labeled.
Proponents of these measures believe they may have failed because corporate opponents like Kraft, Coca-Cola and others bought the outcome, reported RT. A number of businesses oppose labeling initiatives, claiming a lack of significant evidence that these ingredients pose any health risks. GMO ingredients have been included in certain products for many years, according to The Gazette.
Request your FREE instant quote today.