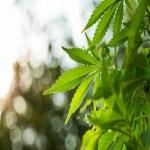 Recreational Pot Labels Considered
Warning labels are often affixed to products with questionable safety records. Products like alcohol and cigarettes have long been subject to labeling regulations. However, recent state-level legislation may spur officials to consider putting warning labels on marijuana, now that its recreational use has been legalized in two states.
Both Colorado and Washington voters passed initiatives in their respective states on election day in November that supported the legalized, recreational use of marijuana. Now that the federally banned drug has approval in those states, lawmakers have also questioned whether state-regulated sales need warning labels like alcohol and cigarettes.
Task Force, Consumer Advocates Call For Labels After Colorado Governor John Hickenlooper signed Amendment 64, which approves recreational marijuana use, into law, he formed a task force that would investigate other legal questions associated with the new legislation, including the possibility of warning labels.
One regulatory workshop within the larger task force commissioned by Hickenlooper was specifically asked to focus on labels denoting safety hazards and potency, among other qualities. The group has until the end of February to give Hickenlooper its recommendations.
Other consumer advocates have called on the governor to enforce pot labeling regardless of task force feedback in order to safely bring legalized recreational pot use into effect.
Request your FREE instant quote today.