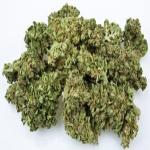 If you're a new company entering the cannabis market, you may have a lot of concerns over meeting different states' regulations. At the same time, you want your cannabis labels to be as distinctive and competitive as possible in a rapidly-changing market.
Here's a quick tip: Marijuana vendors need to focus on the basics first before tackling the more creative challenges of creative labeling. Once that's done, Lightning Labels can help you print an attention-grabbing custom label that not only provides the necessary information but also establishes a sophisticated brand image that sets your product apart from others.
For over 16 years, Lightning Labels has been providing cannabis companies turnkey resources for their entire product spectrum, both medical and recreational, including labels for cannabis oils, edibles, topicals, and other offerings.
Simple Two-Point Approach to Compliant Cannabis Labels
When creating cannabis products, there are two basic elements that need to appear on your packaging:
A primary panel featuring the name, product identity, and basic details like UPC symbols and weight or quantity.
A secondary, informational one that includes information like ingredients, instructions for use, expiration date and any other details needed to comply with individual state regulations.
Of course, when it comes to marijuana labels that meet the goal of national and state compliance, that's a field that is constantly evolving. While customers need to ensure their labels comply with applicable state regulations, with Lightning Labels' vast expertise in this field, complying with rules regarding cannabis packaging is one less thing you'll have to worry about.
The Nitty Gritty of Navigating Compliance
While there are any number of white papers and policy documents addressing the specifics of cannabis labeling recommendations, such as the one put out by the National Cannabis Packaging and Labeling Standards Committee, this doesn't have to be something as difficult as rocket science. Lightning Labels, with its years of experience, has the technical know-how to deliver a variety of regulation-compliant label options that will get your products noticed in an increasingly crowded marketplace. That includes offering thousands of label sizes, various shapes and paper stocks. Their special capabilities include variable data/imaging, barcodes, QR codes and consecutive numbering. They even provide easy online ordering, to make the label production process as smooth as possible.
Request your FREE instant quote today.