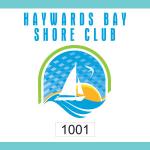 Consecutive Number Labels Allow For Precise Tracking
When you order from Lightning Labels, you have the option of receiving consecutive number labels, perfect for a number of tracking functions that any business can harness. Whether you're interested in precisely noting your inventory levels, hope to create a desirable limited-edition product or just want to issue parking permits with their own unique numbers, this kind of printing is for you.
Investing in barcode labels and other tools for easy internal counting of information will enable you to simplify the storage, transport and stocking of your products. When you're working with partners that require products to be individually traceable, this is a powerful potential solution. While this is a popular use of consecutive number labels, it's not the only one. Passes and permits are more effective - meaning easier to keep track of and harder to falsify - when they are individually numbered.
Numbering for Products
When you want to mark individual packages of products - or note items as part of series - consecutive numbering from Lightning Labels is the way to achieve this feat. The numbers can be for your own benefit or meant for customers to see. In the former case, the digits or bar codes are employed by you and any companies you partner with to track inventory levels or movement through the supply chain. The visibility that comes with inventory labels is valuable and helps you keep an eye on stock without exerting great effort.
You can also aim consecutive numbers at consumers. Letting shoppers know one of your items is part of a limited run - with the individual numbering to prove it - can create an exclusive and premium feel around that product. Maybe it's a bottle of this year's maple syrup harvest, or an object in a seasonal color scheme. Whatever your particular line of items is, you can employ consecutive numbering to make the offerings stand out from other, potentially larger companies' goods.
Numbering for Passes and Permits
If it's up to you to issue passes, permits and other credentials that recipients stick onto their car windows or clothes, you can take advantage of Lightning Labels' consecutive numbering offerings. Parking sticker labels with consecutive numbers can be tracked, with each individual sticker corresponding to a single recipient. This aids in your record-keeping and stops forgeries. Furthermore, when you issue these or other permits with consecutive numbers, it's easy to see at a glance how many you've given out and how many remain available.
Affordable Short-Run Printing
When you opt for consecutive number labels, you're likely only looking for a limited amount. This could pose problems if you were working with a partner that offers unreasonable rates for short print runs, but that's not how Lightning Labels does business. With all-digital processes in place, even modestly sized orders are affordable. Next time you're looking for an inventory tracking aid, a print run of parking passes or a batch of labels for limited-edition products, you can contact Lightning Labels. There are a variety of uses for consecutive number labels, and it's easy to see how they'll benefit various company types.
Request your FREE instant quote today.