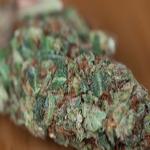 Custom Cannabis Labels Maximize Your Brand's Image
There are few industries younger than the legal recreational cannabis market. That newness is no excuse for shoddy branding, however. Your packaging strategies should be robust already, as your company will certainly have competition from the minute it enters this space. As more states roll back laws on the sale and use of marijuana products, it's worth considering how your branding stacks up. This is where custom cannabis labels come in.
Legalization Creates New Frontier
The spread of cannabis products to new states has been swift and transformative. A few years back, the pot-centric holiday April 20 (4/20) may have rated a few winking comments from companies' social media teams. Now, there are businesses that can provide actual cannabis products on that day. These kinds of opportunities are uncharted territory in some ways, but in others they're just old-fashioned marketing occasions. When it's time to launch your brand's 4/20 marketing strategy, there's plenty you can do to jazz up the physical presentation of your business with customized cannabis labels.
Custom cannabis labels and stickers that give your brand a strong identity within the growing legal cannabis sector are a must, though they come with their own challenges. For instance, the regulatory and labeling situation regarding cannabis product labels is still developing. It's important not to order too many labels at once, to make sure you're not left with unusable stock if regulations change before you use up your supply. This means you should lean toward providers that can offer small orders at affordable rates when purchasing custom marijuana labels.
New States and Provinces
This year, states such as Colorado and Washington will have legal cannabis sellers active on 4/20. In a few years, the list could grow considerably. In a cheeky feat of numbering, the Rhode Island State Senate has introduced Bill No. 420, which would allow legal sale of recreational marijuana. As that state's NBC 10 News pointed out, proponents argue that once marijuana goes on sale in neighboring Massachusetts, Rhode Island will lose a potential source of tax revenue. With that sort of logic at play, legalization could creep across the whole country, one state at a time.
With some states deeply invested in the process of bringing recreational marijuana to market and others making considered steps in that direction, the opportunities for business owners are clear. Next April 20, it's possible we'll look back at this year and remark how far the legalization effort has spread. It's time for those who have considered leaping into this market to make a decision.
An Ideal Custom Cannabis Labeling Partner
In a field that is still evolving, you need the help of a company that won't require high-volume orders for your custom cannabis labels. With its all-digital processes, Lightning Labels can fit this role. Compelling and clear printing will also help your products stand out. Even in a market that's just getting off the ground, professionalism is key. Lightning Labels wins on this count, too, capable of creating high-quality and durable custom labels. Combine those facts with the lightning-fast turnaround times that give the company its name, and it's clear: Lightning Labels can help your growing legal cannabis business.
Request your FREE instant quote today.