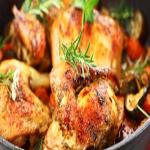 Food Product Stickers Might Be Misleading To Consumers
Consumers in New Jersey are currently in a class action lawsuit with Perdue Farms over their poultry food product stickers. According to PR Watch, a public interest organization, members of the U.S. Humane Society filed the suit and allege the company deceived customers on their labels about how chickens were raised. The case also claims Perdue Farms is in violation of the state law against consumer fraud. The lawsuit alleges the company's classifications of "humanely raised" and "USDA process verified" misrepresented the product to consumers.
However, the U.S. Department of Agriculture has no legal requirements for slaughtering poultry, as it is not included within the federal Humane Methods of Slaughter Act. The act only applies to beef and pork.
Animal Advocates Ask for New Label Printing Guidelines
According to the newspaper, consumers believe the company should update their label printing guidelines for their poultry products. Many said they would not have bought chicken from the farm if the label had not read "humanely raised."
Request your FREE instant quote today.