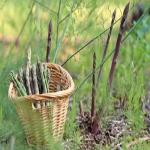 Consumers Find Organic Labels On Food Products an Expensive Excuse
According to new consumer research by Harris Interactive, 59 percent believe labels on food products with an organic classification is only an attempt by the company to charge higher prices. Men are more cynical regarding the organic label, with 63 percent seeing the designation as an excuse compared to only 54 percent of women.
According to Mike de Vere, president of the Harris Poll, the survey results were unexpected due to the increase in consumer feelings to protect the environment.
"What surprised us most was that while Americans are showing more concern for the environment, they aren't necessarily willing to pay more to do anything about it," said de Vere. "While Americans feel better about the economy, many are wary of the 'greenwashing' concept that gives companies a chance to cash in on consumers who want to help the planet but are confused by all the eco-friendly jargon."
Custom Printed Food Labels With Organic Designation Taste Better With 41 percent saying they feel organic food tastes fresher than the alternative, custom printed food labels that classify the food as organic make a difference. However, the U.S. Department of Agriculture strictly enforces the National Organic Program and the Organic Foods Protection Act to prevent mislabeling regarding organic certification.
Request your FREE instant quote today.