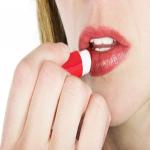 Put Your Branding on Lip Balm
Branded hand-outs are complicated promotions, in that it's easy to get them wrong. If you print your company logo on useless items, people will throw them away. If the products are too expensive, though, you'll end up spending more on materials than the promotion is worth. Then, there's the matter of actually printing the design and ensuring it looks good.
Fortunately, there are a few great go-to items that can end up presenting your business or event in a great light. Lip balm is such a product - useful, convenient, affordable and with a surface that makes a great canvas for your brand's logo. Custom lip balm labels from Lightning Labels can become the handout of choice for your next corporate giveaway, industry event or any other promotional opportunity.
Just Some of the Possibilities
Lip balm is valuable in any season, whether it's helping people fight the drying effects of summer heat or keeping their lips from chapping in the cold. A tube of lip balm is small enough to carry along just about anytime, so your logo will follow recipients around for quite a while. When you use branded lip balm labels, you can turn the helpful lip balm tube into a billboard for just about any kind of organization or gathering.
Handing out lip balm at gatherings and events is a great way to put your name in front of people. If you're a B2B company, trade shows are an ideal place to deploy lip balm labels. Work out a sponsorship deal with the organizer to ensure every attendee gets one or simply hand tubes out at your booth instead of just giving business cards - either way, people will go home with something they can use. The incentive to keep lip balm around is stronger than if you'd given out something with no practical use, so when the time comes to call companies, your name and logo will be around.
B2C businesses that need subscribers to thrive can also hand out lip balm at public gatherings such as neighborhood festivals or parades. If you run a doctor's office, gym, spa or offer any kind of service people will need every once in a while, lip balm is a great way to get your logo into people's pockets and lives. Your use of lip balm promotional labels has given your brand a subtle but consistent presence that is capable of reaching recipients many more times than a stationary message on a billboard could.
Quick Turnaround Times Available
When you get a new promotional idea, it's a great feeling to get the effort underway at once rather than waiting. This is why you should work with Lightning Labels when it's time to deploy custom lip balm labels carrying your logo. With an all-digital printing process, Lightning Labels is able to get started on your order in a matter of days, with low minimum order sizes meaning there's no need to deal with waste. Lip balm is one of the products for which Lightning Labels offers specialized label sizes, to ensure your promotional products look neat and professional.
Request your FREE instant quote today.