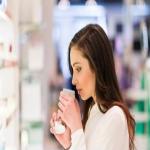 There are many ways to make beauty products stand out on store shelves. If you operate in this competitive space, your brand should be aware of these options, to ensure maximum attention from customers. By creating attractive custom labels with the potential to win over first-time buyers, you can grow your customer base and keep people coming back year after year.
The following are a few of the most eye-catching features you can add to your custom beauty product labels:
Eye-catching imagery: Does your brand offer cosmetics in bold colors? Your packaging choices should reflect the exciting shades contained within. You can also use impactful logos and text to ensure the items are hard to ignore, even on crowded store shelves.
Ingredients lists: People are more conscious than ever of the ingredients involved in the products they use. If your brand is made from all-natural substances customers can feel good about applying to their skin, be sure to say so with clear, legible ingredient listings.
The perfect look and feel: When you select an ideal material and finish for custom your beauty product labels, you can give buyers a fully immersive experience. This could mean tactile appeal and recycled materials if your brand is earth-friendly, shiny gold or silver labels for a high-class company or even mostly transparent labels that show the contents of bottles and jars.
Toughness over time: It's common for bath and body products of all kinds to be stored in customers' bathrooms, with plenty of moisture all around. If you select water-resistant labels, the packaging will stand a better chance of looking great even after months in wet conditions. This means when it's time to restock, your logo will still be there, encouraging buyers to pick your brand again.
Lightning Labels is an ideal partner for labels on beauty products, with over 17 years of experience helping clients get the perfect look and feel for their items. You can choose from a variety of materials, focusing on durability, tactile experience, recycled content and more. With extended content labels, you can even create packaging that folds out to display extra information such as ingredient lists, ideal use directions or connection-building company history.
When you work with Lightning Labels, you can receive the exact amount of labels you need due to the all-digital printing processes. This flexibility enables beauty product manufacturers of all sizes to label their products at affordable rates. A new, compelling look for your items may be exactly what your brand needs to reach more customers.
Request your FREE instant quote today.