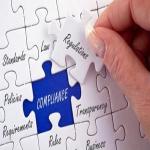 The U.S. Food and Drug Administration is the regulatory agency with oversight of cannabidiol (CBD) and hemp-derived products. The FDA has only approved one medical product containing purified CBD, an epilepsy drug called Epidiolex. Other companies have illegally promoted medicines including CBD, triggering warning letters from the FDA.
But what about CBD products not being sold with medical claims? These are also overseen by the FDA, but more specific federal rules on their sale are still forthcoming.
Compliant CBD Labeling is Extremely Important for CBD Sellers
As of the 2018 Farm Bill, cannabis plants with 0.3% or less THC content, as well as their CBD derivatives, are no longer federally controlled substances. The FDA states on its website that the sale of those products is allowed in some situations, depending on how the product is to be used as well as its labeling and marketing. This makes labeling a high priority for sellers. Mistakes designing warning labels could lead to regulatory trouble and put organizations' continued operations at risk.
One of the FDA's clearest warnings for companies is that they cannot sell cannabis-derived products, CBD or THC-based, as dietary supplements. Furthermore, the FDA has not approved CBD- or THC-infused foods for interstate commerce. The main guiding principle companies should remember when manufacturing or marketing CBD items is that they need to stay in compliance with the Federal Food, Drug and Cosmetic Act. The warning letters that have gone out thus far have been directed to companies that violated this law in some way.
The CBD Space is Changing Rapidly
Staying in compliance with FDA CBD regulations means remaining aware of each new ruling that comes down. Furthermore, companies have to be cognizant of the state-level laws governing their operations. Businesses cannot make huge purchases of customized CBD labels that fit the current regulations and expect that packaging to be relevant and usable for years to come. Such companies will likely end up with large amounts of unusable labels following legal changes.
The ideal way for CBD companies to stay ahead of future developments affecting CBD labels is to team up with an organization such as Lightning Labels that offers the ability to order as many - or as few - labels as the business needs. With quick and flexible all-digital printing methods, alongside long experience in the cannabis sector and responsive customer service, Lightning Labels is ready to be a valuable partner for CBD companies. With the FDA's labeling rules in a state of flux, organizations should be ready for change.
Request your FREE instant quote today.